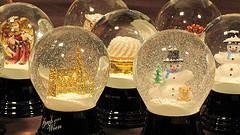 photo : Otto Schlappack
The Women's World Cup Ski competition season starts this coming Saturday at Sölden, a small Tyrolean township in Austria.
Defending Champion poses a Dilemma
Lindsey Vonn is the defending women's FIS World Cup Ski Competition champion, who will be taking to the snow fields of Sölden this Saturday. But hanging over Lindsey's head is an unsettled matter. She's posed a problem for the FIS – ski federation – to think about and it's very likely to be on her mind too.
She wants to race against the men next month in the men's downhill slalom. Lindsey wants to show that she's up to the challenge of the World Cup competition at the very highest of levels and won't know whether her ski season will include this slalom special until after the Federation meets on November 2nd.
Let's wish her well for this weekend and for the outcome of the FIS decision-making to resolve their dilemma. Lindsey is like many women skiers – she wants to take gold whenever and wherever she can!
Other dates for your diary
If you're a ski or snow sport supporter, there are a number of FIS ski competitions to be held in Austria in the coming months. See our events calendar and watch out for further information about Winter Sports in the weeks ahead. Here's a couple to note now:
February 4th – 17th 2013 - The Men's World Cup Night Slalom event will take place at Schladming Dachstein, Steiermark
FIS World Championship 2015 - Kreischberg - Murau will host a for the first time, a world class double for snowboarding and freestyle skiing.
Don't miss out!
You could be out there with them – Check out this wonderful chalet set close to the centre of the action. If there's a crowd of you and one chalet won't be enough, just ask – we have more!
Don't miss out on the fun in the next few weeks before Christmas either. Snow has started to fall in the Austrian Alps. Now would be a good time for a little fun and frolics on an Austrian alpine holiday and you could be among the first to check out the Christmas markets too!
Chalet Lowonahill is an all-season, rustic style holiday home in Styria. It's the ideal place for you to discover the delights of all 9 provinces of Austria. To find out more, simply click here.