The Inhumans Take To The Stars – Your First Look at ROYALS #1!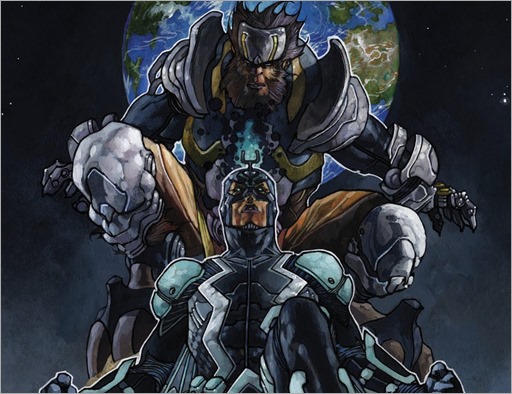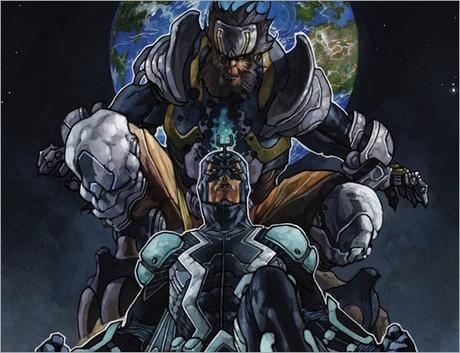 Here's your first look at Royals #1 by writer Al Ewing and artist Jonboy Meyers, on sale April 5th, 2017 from Marvel Comics.
Press Release
A myth from the future. A quest to the farthest stars. A legend written across galaxies.
This April, the Inhuman royal family departs on an odyssey to save their race in ROYALS #1 – the brand-new series from fan-favorite writer Al Ewing (The Ultimates, U.S.Avengers) and red-hot artist Jonboy Meyers (Teen Titans, Spawn)!
Abdicating the throne in the wake of Inhumans vs. X-Men, Marvel's newest space epic will take the Inhumans to the far reaches of space and beyond! The knowledge they seek about their true origins could change the course of Inhuman destiny, or damn it for all time. They must uncover who they are, if they are to truly unlock who they might be.
Now, Black Bolt, Medusa, Crystal, Gorgon, Flint and Swain – along with Marvel Boy as their guide – will blast off on a mission that could mean salvation for their people. But thousands of years from now, when their legend has passed into myth, they'll say that seven set out on a journey, but only six returned…
Take a plunge into the unknown on April 5th when ROYALS #1 comes to comic shops and digital devices everywhere!
ROYALS #1 (FEB170803)
Written by AL EWING
Art & Cover by JONBOY MEYERS
Hip-Hop Variant by KERON GRANT (FEB170805)
Variant Covers by SIMONE BIANCHI (FEB170804) and PAUL MCCAFFREY
Action Figure Variant by JOHN TYLER CHRISTOPHER (FEB170807)
Classic Variant by NEAL ADAMS (FEB170806)
Young Variant by SKOTTIE YOUNG (FEB170808)
FOC – 03/13/17, On-Sale – 04/05/17