FirstLadyB | B Inspired By Entertainment News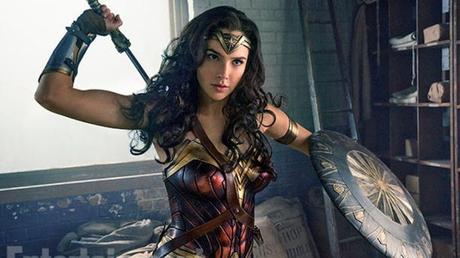 Filming is underway for the Wonder Woman sequel, officially titled "Wonder Woman 1984" and the film's director Patty Jenkins has released a couple of fist look pics.
If you saw the 1st installment, Chris Pine's character, Steve Trevor blew up at the end of the movie saving the world.  But he's now back in the sequel which seems to be back in time, specifically "1984"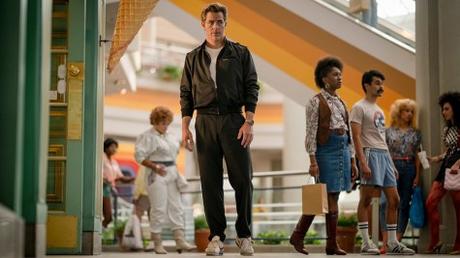 DC Comics
Jenkins also Tweeted a photo of the films star,  Gal Gadot standing in front of a window full of TV's.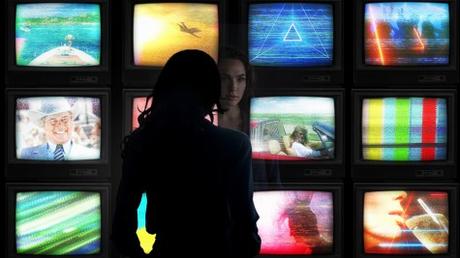 DC Comics
The sequel is set in the United States during the 1980s. Kristen Wiig joins as the villainous Cheetah, while Pedro Pascal has also been cast in a super secret role.
"Wonder Woman 1984" hits theaters on Nov. 1, 2019.
#WW84
Trending Now
Charles Jenkins & FMBC "Can't Turn Back" Hits Billboard Top 30
First Look Pics: Gal Gadot & Chris Pine In "Wonder Woman 1984"
First Look At Disney's Dumbo Starring Colin Farrell & Danny DeVito
Tamera Mowry, Adam Housley & Son Aden: Jurassic World Premiere
Storm Reid Honored "Hero Of The Future" Award At Empathy Rocks!
MERGING FAITH WITH POP CULTURE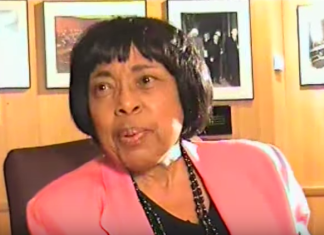 Trending News
Dorothy Cotton Civil Rights Pioneer Has Died, She Was 88
FirstLadyB

-
June 11, 2018
0 Dorothy Cotton the civil rights leader who worked closely with Martin Luther King died Sunday afternoon at the Kendal Ithaca retirement community in New York

IHOP: The Reason They Flipped The "P" Into A "B"
June 11, 2018

[WATCH] Parkland Students Perform "Seasons Of Love" At Tony Awards
June 11, 2018

Donald Trump & Kim Jong Un Arrive In Singapore For Historic...
June 10, 2018

Kamiyah Mobley Kidnapper Gloria Williams Gets 18 Years In Prison
June 9, 2018
CHRISTIAN/ GOSPEL MUSIC
All
Celebrity News
Christian News
Movies
Music
Royal Family News
Trending News
TV
Videos
More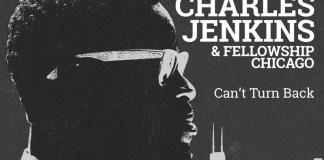 Music
Charles Jenkins & FMBC "Can't Turn Back" Hits Billboard Top 30
FirstLadyB

-
June 13, 2018
0 Charles Jenkins and Fellowship Chicago are back with another hit single "Can't Turn Back" that has hit the Billboard top 30 charts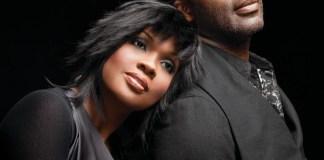 Music
3rd Annual Black Music Honors-Honorees BeBe and CeCe Winans
FirstLadyB

-
June 12, 2018
0 BeBe and CeCe Winans are being honored at the 3rd annual Black Music Honors This August in Nashville

Clarence Fountain Blind Boys of Alabama Founding Member, Dead at 88
June 11, 2018

Gospel Singer Lexi Releases New CD "Just Listen"
June 10, 2018

MercyMe Surprised With Triple Platinum Plaques On Fox & Friends
June 8, 2018

LeAndria Johnson Releases Video For Hit Single 'Better Days'
June 8, 2018
CHRISTIAN ENTERTAINMENT NEWS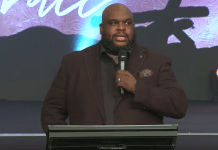 Christian News
Pastor John Gray Address Suicide Epidemic During Church Service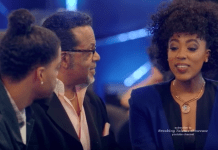 Christian News
Carlton Pearson Daughter Majeste Pearson Contestant On 'The Four' Season 2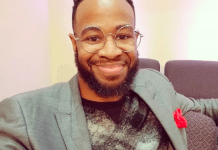 Christian News
Gospel Singer DeWayne Woods Opens Up About Battling Suicidal Thoughts