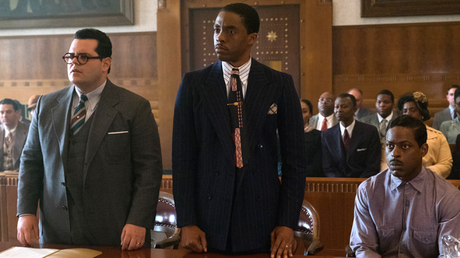 Chadwick Boseman is Supreme Court Justice Thurgood Marshall in the highly anticipated biopic, Marshall.
"Marshall" is based on the young Marshall defending a black chauffeur in 1941 against his wealthy socialite employer in a sexual assault and attempted murder trial that quickly became tabloid fodder. Marshall was partnered with Friedman, a young Jewish lawyer who had never tried a case.
The film is being produced with the full support of the Marshall and Friedman estates, including their children, John W. Marshall and Lauren Friedman.
Marshall has an Oct. 13th release date
Photo: Open Road Films