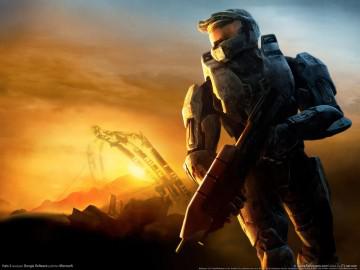 Halo 4 to arrives later this year.
At last week's Microsoft's Spring Showcase in San Francisco, Frank O'Connor and Kiki Wolfkill of 343 Industries presented a first look at popular Xbox 360 shooter series Halo 4, due for release at some point later this year. The early peek has excited the fanboys.
What we do now know is that Spartan protagonist Master Chief Petty Officer John-117 will make his return in Halo 4 after his absence from Halo: Reach and Halo 3. Developers will explore this character, utilising the rich fiction around him that has developed in books and other media.
Principal Engine Programmer of Halo 4 Corrine Yu promised on Twitter that this is the best looking game ever made. Quoted in The Guardian, Wolfkill said: "We want to provide a very visceral first-person experience and to deliver on the fantasy of being this 900 pound spartan, feeling that combination of strength and athleticism that defines him."
What's new?
New, larger levels: Halo 4 will feature two new multiplayer maps: Warhouse, a huge military base centered around the construction of a gigantic mech, and Wraparound, a large, looping level designed with lots of vertical movement in mind.
Improved multiplayer experience.  In multiplayer, which for the first time, will tie into the events of the single-player campaign, characters will control Spartan 4s (a new type of Spartan super-soldier)which will come with a wealth of customization options.
Other new elements include: visual upgrades to the armor, weapons and enemies, brand new audio effects, a tweaked heads-up display (HUD) described as resembling that of a fighter jet, and the return of the burst-fire Battle Rifle.
A darker feel and a new enemy. Halo 4 promises a "very ancient, very dark" threat that is beyond anything Master Chief has faced before. Although the new enemy has not been revealed, The Guardian reported rumours that it might be the Forerunners, the alien race that built the halo technologies.
Can't wait? The launch date is yet to be confirmed but Halo nuts can distract themselves until the big day by getting a closer look at Master Chief's lighter, more flexible new armor as displayed by the Halo 4 action figures made by McFarlane toys. Another option for the Halo-starved fanboy is to take an advance look at the Warthog all-terrain vehicle in the 'Autovista' mode of Microsoft's Forza Motorsport racing game, which is released in October.