STAR WARS: THE FORCE AWAKENS #1 Brings the Blockbuster Film to Comics This June!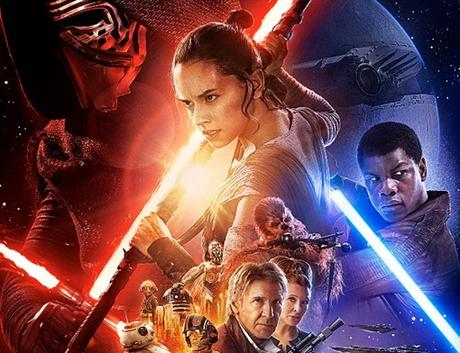 Here's your first look at Star Wars: The Force Awakens Adaptation #1, a 6 issue miniseries by Chuck Wendig & Luke Ross, on sale June 22nd, 2016 from Marvel Comics.
Press Release
The movie that took the world by storm is jumping from the silver screen to the comic page this June!
Straight from a galaxy far, far away to the comic book page, Marvel is proud to bring you STAR WARS: THE FORCE AWAKENS ADAPTATION #1 – the first chapter in an epic 6-issue limited series! From creators Chuck Wendig (Star Wars: Aftermath) and Luke Ross (Hercules) – it's been decades since the Rebel Alliance destroyed toppled the Galactic Empire. But now, on the remote planet of Jakku, there's been a stirring in the Force. A young scavenger named Rey, a deserting Stormtrooper named Finn, an ace pilot named Poe, and a dark apprentice named Kylo Ren. Their lives are about to collide.
The awakening is happening at your local comic shop this June with STAR WARS: THE FORCE AWAKENS ADAPTATION #1!
STAR WARS: THE FORCE AWAKENS ADAPTATION #1 (APR161041)
Written by CHUCK WENDIG
Art by LUKE ROSS
Cover by ESAD RIBIC
Sketch Variant by ESAD RIBIC (APR161043)
Variant covers by JOE QUESADA (APR161047), PHIL NOTO (APR161042), and JOHN CASSADAY (APR161045)
Movie Variant Also Available (APR161049)
Cassaday Sketch (APR161045) & Quesada Sketch (APR161048) Also Available
FOC – 05/30/16, On Sale – 06/22/16