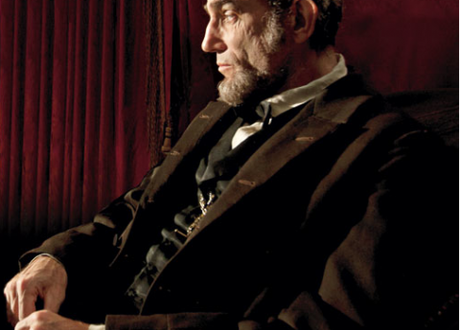 Daniel Day-Lewis as Lincoln
The background
Daniel Day-Lewis is to star as Abraham Lincoln in Steven Spielberg's forthcoming biopic of the US President. Entertainment Weekly saw the first official image of the actor as the jowly politician. The film also stars Joseph Godon-Levitt, Sally Field, Tommy Lee Jones and James Spader.
Spielberg said to Entertainment Weekly that Day-Lewis didn't "channel Lincoln through full immersion," but did manage to capture "the intangible, pensive quality that made [Lincoln] a great leader." Day-Lewis was also called "Mr President" on set.
So what's the reaction so far?
Did Spielberg kidnap Lincoln?
Perez Hilton said it looked like Spielberg went back in time and kidnapped "the real Abraham Lincoln." The picture of the "man on the five dolla dolla bill … is pretty impeccable." Hilton added that he smelt "Oscar bait already", especially as the film had "lots of other star power." "Oh, this is gonna be good!"
He didn't even have to slay any vampires
He did it "without having to slay a single vampire," said Erik Pedersen on E! Online, referring to the recent film in which, er, Abraham Lincoln slays vampires. The film is about a leader who has to make hard decisions and achieve things in the face of opposition, which, commented Pedersen, "sounds way harder than battling vampires."
Expect Oscars galore
The film, said Den Of Geek, will be out in November in America and January in the UK: expect it to be one of the prominent movies among next year's Oscar nominations."