Submit or Perish!
Your First Look At AGE OF ULTRON #3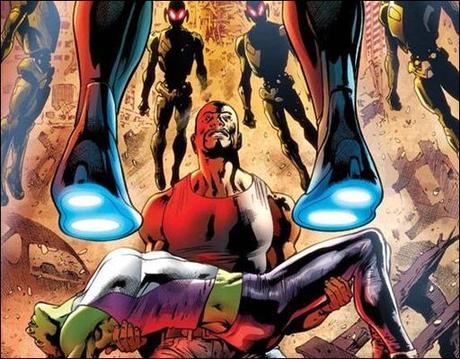 Press Release
Marvel is pleased to present your first look at the explosive Age Of Ultron #3! From the blockbuster creative team of Brian Michael Bendis (All New X-Men, Avengers VS. X-Men) and Bryan Hitch (Ultimates, Captain America Reborn) the high octane brawl against Ultron kicks it up a notch as Red Hulk, Black Panther and Taskmaster take up arms against their robotic overlord! Can the few remaining heroes band together and find any way save the Marvel Universe before all humanity is crushed under the cold metal heel of Ultron? 
With the robotic revolution in full force, no fan can miss how Age of Ultron will ultimately change the Marvel Universe leaving no hero or villain unscathed! So what are you waiting for? Head on over to your local comic shop and reserve a copy of Age of Ultron #3. Fans have been demanding to know more about Age Of Ultron since Free Comic Book Day last year, and come this March – some of those questions and more (including an ending nobody will see coming) will be answered in Age of Ultron!
AGE OF ULTRON #3 (JAN130637)
Written by BRIAN MICHAEL BENDIS
Art and Cover by BRYAN HITCH
FOC – 3/4/13, ON-SALE – 3/27/13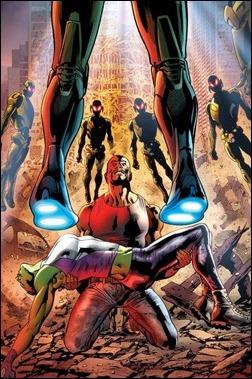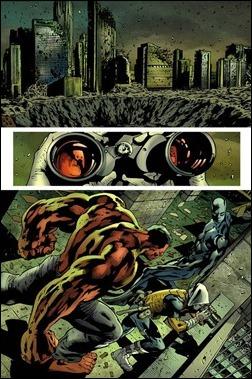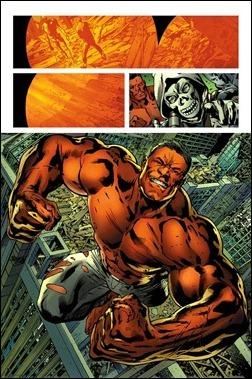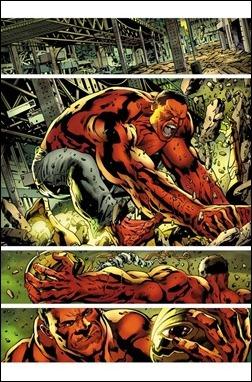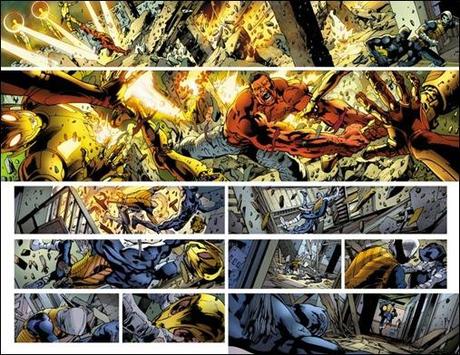 - The Comic Book Critic
If you're new here, you may want to subscribe to my RSS feed. Thanks for visiting!