Ok… That is an unexpected look.
We guessed that the yellow-green costume was out of the picture but a full blue make-up is quite different that the comic book incarnation.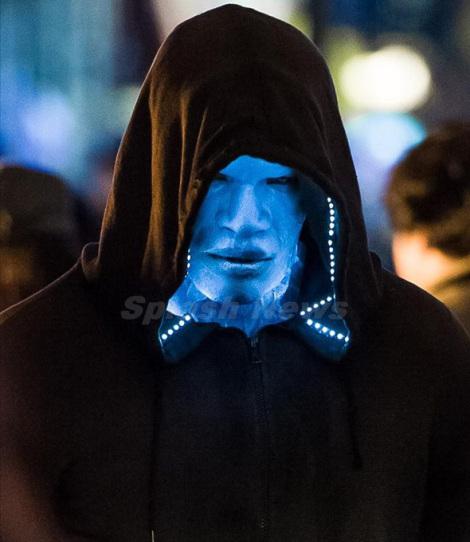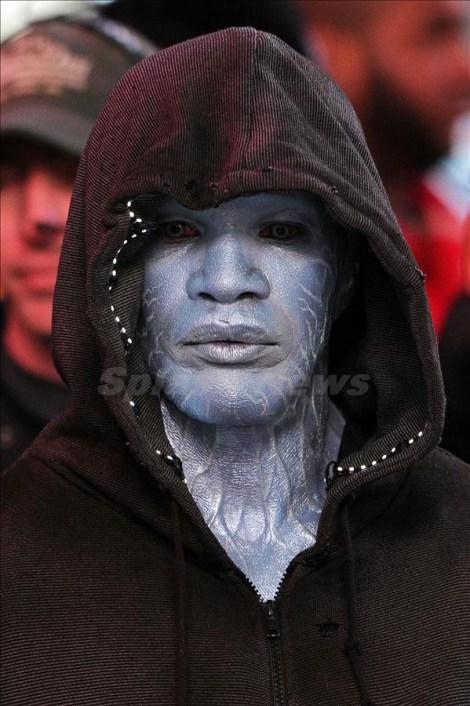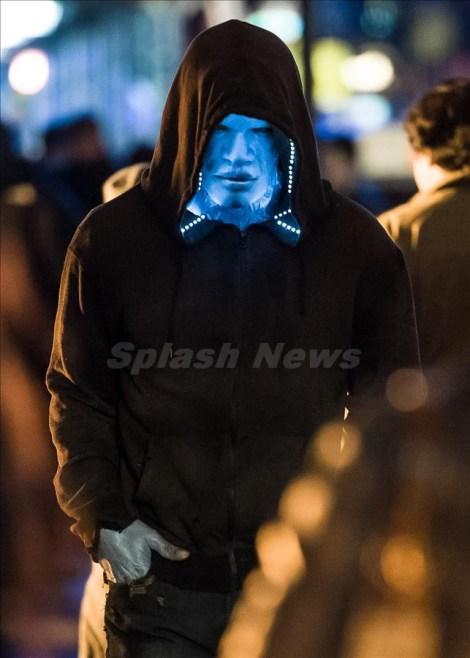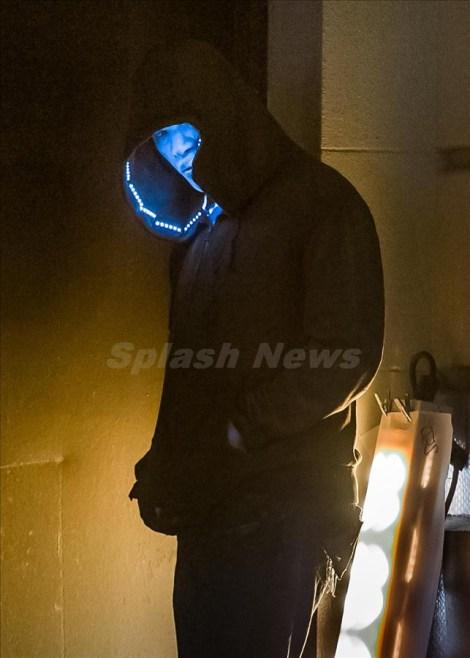 Jamie Foxx looks ready on set in Times Square on Monday, as he plays Maxwell Dillon/Electro in The Amazing Spider-Man 2. Without those weird headlights in the hood, this actually looks cool.
N.