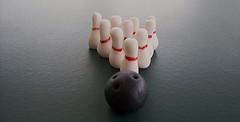 photo: layla flower
The quaint old town of Murau, capital of the Mur Valley, traditionally plays host to  Gasseln (or day of  fun) on the first Friday of August.
Gasseln
I'm going to admit I've given up trying to find out the meaning of 'Gasseln'. As far as I can work out it's a celebration of something, marked by an art and junk market in the square of the old town of Murau, live music and various shows in the streets.
Whatever it is, it looks like people travel from far and wide to enjoy the 'first Friday' fun of fashion shows, face painting, outdoor 10 pin bowling and Dixyland Ragtime bands.
Date for your diary
First Friday in August (03.08.12) ; Murau, Steiermark.
Need somewhere to stay?
Late availability at Chalet Lowonahill – why not give me a call.