Hi Huneybees,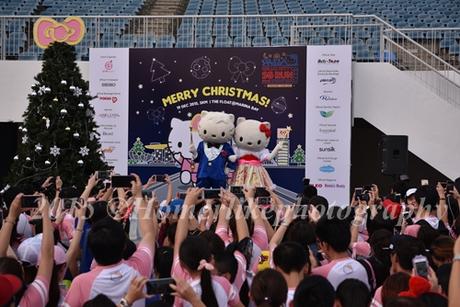 Thousands of fans of Hello Kitty gathered in strength at The [email protected] Bay on Saturday, 19th December, to participate in the inaugural Hello Kitty Night Run in Singapore.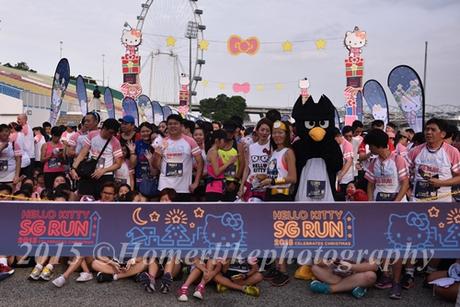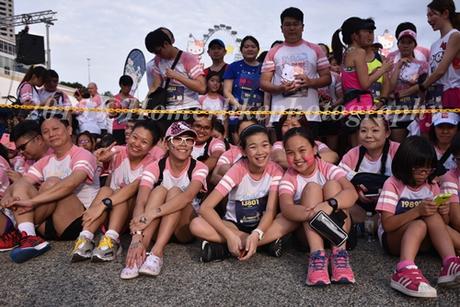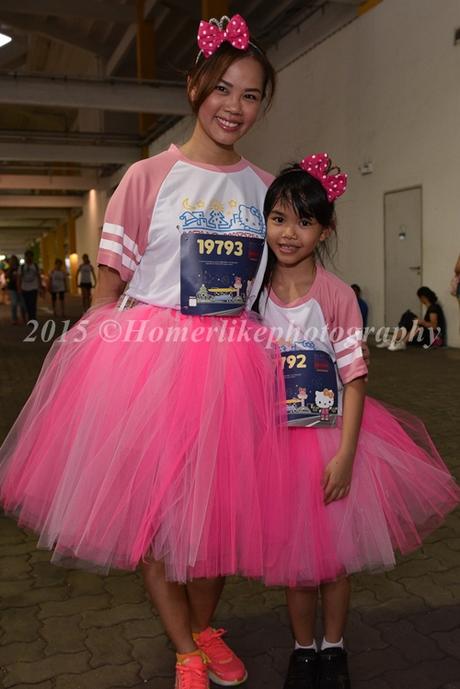 Unlike last year's first ever Hello Kitty Run, where more than 17,000 participants had to braved the rain during the race on the Resort island of Sentosa, this edition's of 5km run route, which capped at 11,000 runners for better participation experience allowed the participants to run leisurely pass stunning Singapore city skyline and breath-taking iconic landmarks around Marina Bay without the tropical scourging day heat nor after-rain humility but rather the beautiful sunset scene of the Marina Bay!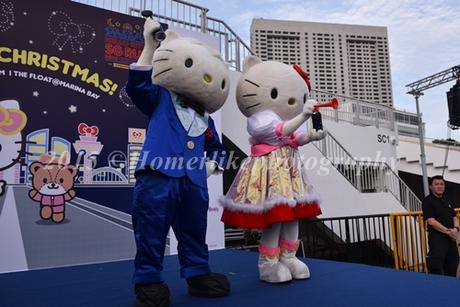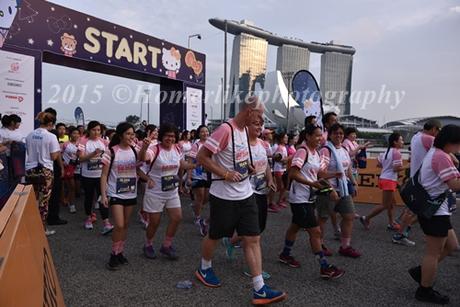 What's more, four interesting and unique checkpoint zones - UV, Jingles, Starry and Snow - were setup for fans to experience and be entertained along the fun evening run.
Mine personal favorite was the UV (Ultraviolet) checkpoints located along the Marina Promenade @Marina Bay, where participants donned Hello Kitty Run t-shirts were lighted up with soft glow by UV tubes lined along the area.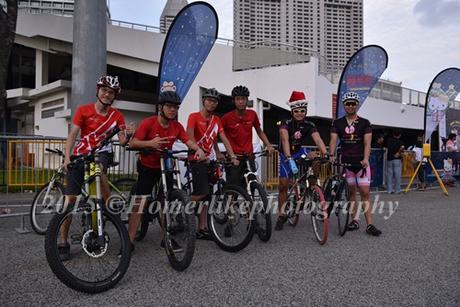 As a safety measure, sections along Esplanade Drive, Fullerton Road, Collyer Quay and Marina Boulevard were closed from 4:45pm till 7:25pm with race marshals on bicycle ensuring that the fun race was accident free!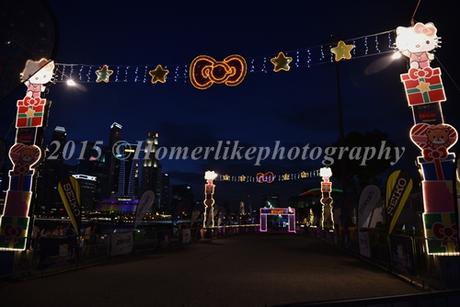 To ensure that the celebration didn't end after the run, organizer setup Hello Kitty Run Christmas Carnival at the floating platform with a host of activities for the fans.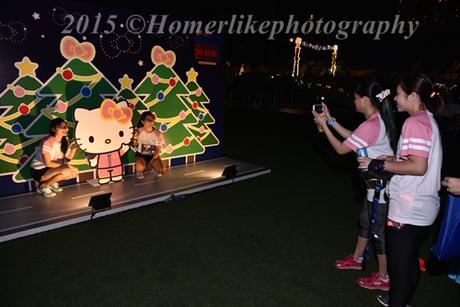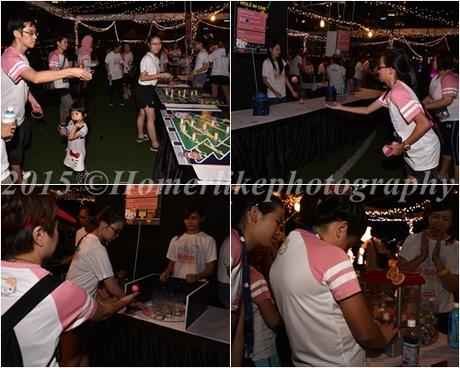 Apart from many photo opportunities at various photo booths and Christmas lighting features at the Christmas Carnival for selfie or wefie, fans were seen having fun playing carnival games such as "Kitty Pong", "Candy Land", and "Ring Toss", among many others.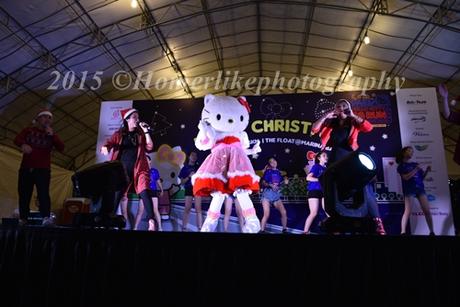 To up it all, Hello Kitty came onto the main stage at the Christmas Carnival to dance along with the performers and interacted with fans there-after, summed up a wonderful Hello Kitty evening and experience!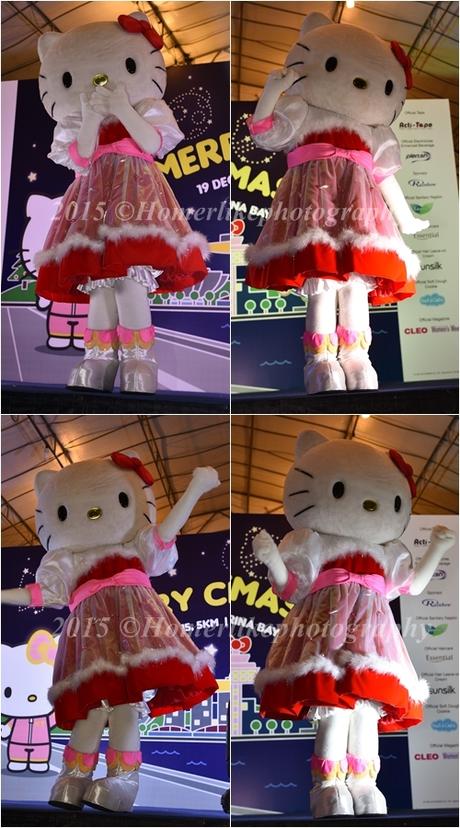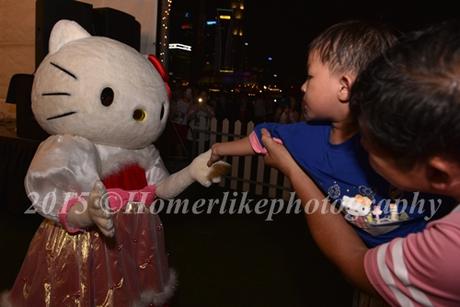 Wishing an advance Merry Christmas to all Huneybees and don't be shy to participate in Huney'Z World 12 days of Christmas Giveaway, which is setup just for you!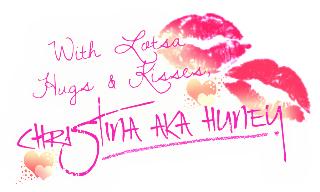 Don't forget to stay tuned to my blog / like my blog's Facebook page / follow me @huney_84 on Twitter & Instagram  for the latest updates!
http://www.huneyzworld.blogspot.com http://www.colourhuney.blogspot.com