The first expansion for Diablo III, revealed at Blizzard's Gamescom press conference.
And here's the opening cinematic which will bring goosebumps on your arms and tears to your eyes.
I know, Blizzard really rocks when it comes to cinematics.
The expansion Reaper of Souls is described as a "dark and terrifying new chapter" in Diablo's story and takes place "from the sprawling streets of Westmarch to the ancient walls of the Pandemonium Fortress." Sounds like it brings the sorely missed "darkness" to the game.
RoS follows Malthael, the "fallen Archangel of Wisdom" who "returns as the Angel of Death and seizes the Black Soulstone, which contains the essence of the Prime Evil."
Check the gameplay demo;
The expansion brings a new class, Crusader, who is a "fierce melee warrior whose command of the battlefield is matched only by his unwavering conviction." The Crusader looks like it's a mixture between a warrior and a battlemage. Which is ALWAYS a good combination.
Reaper of Souls will add Act V and increases Diablo III's level cap to 70, plus brings two new game modes: Loot Runs and Nephalem Trials, new spells and abilities for existing Barbarian, Witch Doctor, Demon Hunter, Wizard, and Monk characters.
According to Blizzard, Reaper of Souls "also accentuates the key features of the Diablo franchise, with a greater emphasis on randomized environments to explore; epic new quests; horrific new monsters to defeat; and substantial updates to the loot experience, enabling players to further customize their characters with new and improved multilevel Legendary items, new Blacksmith and Jeweler item-crafting options, and more."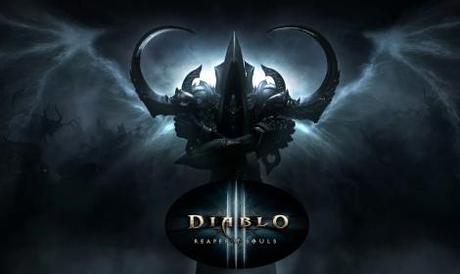 It will be our job to track down Malthael and beat his bony ass before he unleashes irreversible havoc on the world.
N.