You mustered the courage to ask that gorgeous woman out on a date. Luckily, she said yes. That's great! Now that the hard part is over, all you need to do is to plan out the perfect first date. Going out for dinner and watching a movie are the first things that come to mind when planning a date. While these are great first date ideas, wouldn't it be great to add a little spice?
A first date should be casual and low-key. The entire point of going out on a date is to get to know the person. You can't learn a lot from the person you're interested in if you take her to the movies. Think about it. You won't even have the opportunity to talk to her. Plus, it's so dark you can't even get a good look at her.
First dates can make or break a potential relationship. We're assuming that you like this woman, so you're hoping to land a second date. To help ensure that your date is an ultimate success, we have compiled a list of fun and unique first date ideas. In this round-up, you'll find some amazing ideas that are sure to wow your date.
Here are the top 5 first date ideas that are sure to make a winning impression.
Theme parks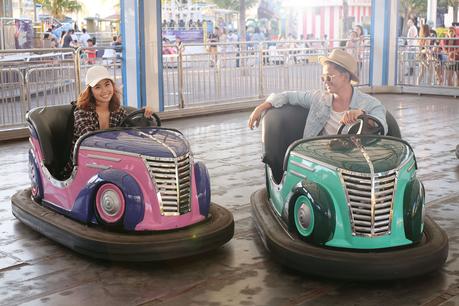 Image Source: http://dgmanila.com
Theme parks appeal to just about everyone. If there is an amusement park within easy driving range, we recommend that you take your date there.
You're already nervous about a multitude of things going into a first date. The last thing you want is to worry about your wardrobe for the day. By taking your date on a theme park, there is no pressure in finding the perfect outfit. You can just chuck on some shirt, jeans, and trainers, and you're good to go. Plus, you don't need to take her to a fancy restaurant.
Queues are inevitable, especially in theme parks. In some rides, you may even have to wait for about an hour. It may seem boring, but it provides the perfect opportunity to talk to your date. You have nothing else to do, so you might as well take this as an opportunity to get to know the person better. If you run out of things to talk about, then chat about the ride you've just been on.
Even if your chemistry isn't as strong as you hoped, it is still a good excuse to have fun and let your inner kid out.
Sporting event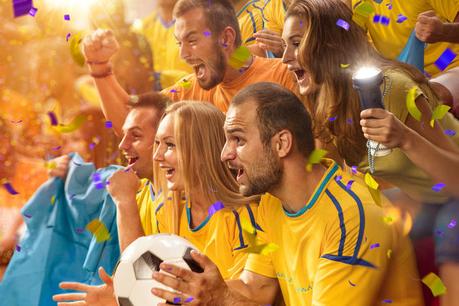 Image Source: www.brosandgents.com
Nearly everyone feels nervous when going on a first date. Often, we experience a racing pulse and sweaty hands. A fancy dinner date will only make you feel nervous and awkward. A sporting event provides a more casual, relaxed environment. You don't have to work too hard to impress your date.
Even if she's not a sports fan, we think it would be a blast to hit up a sporting event on your first date. It's hard not to have fun while doing the wave. You'll also have ample time to talk. If there are any lulls in the conversation, the game makes a great fall back discussion topic. Plus, food and drinks won't cost you an arm and leg, which is especially great if you find out that she isn't the woman of your dreams.
Haunted house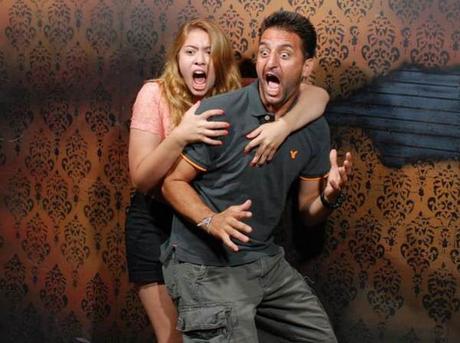 Image Source: www.theodysseyonline.com
Not everyone is into the darker side of life. But if you're both looking for something out of the ordinary, you can visit a haunted house.
First dates can be quite awkward. You don't know each other that much, so you try to think of something to talk about. After about 10 minutes, you run out of things to say and you're stuck staring at each other over dinner. If you want your first date to be memorable, we suggest that you take her to a haunted house. You'll have the opportunity to talk to her while waiting in line.
Although it's one of the most unconventional first date ideas, it can be surprisingly romantic. You get to hold her hand when she gets scared. Don't be another dinner and movie date that blends in with the rest.
Get ice cream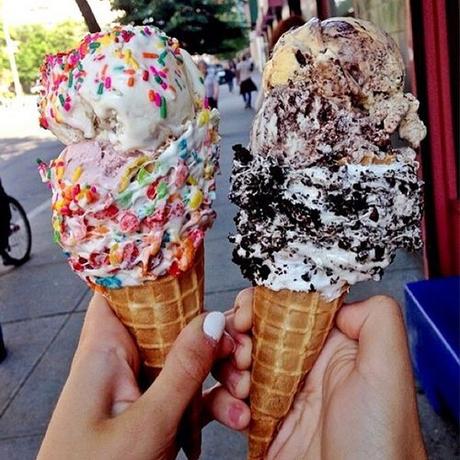 Image Source: https://www.pinterest.com
First dates don't always mean going out for dinner. It can be as simple as getting dessert. Take your date to an ice cream parlor. Order a humungous portion of ice cream and watch as a huge smile spreads across her face. Go ahead and keep the conversation rolling as you enjoy this dessert.
You may also be surprised at how much you can learn about the person based on her favorite flavor or topping choices. Does she love strawberry ice cream? If so, then she's fiercely loyal and energetic. Individuals who love chocolate ice cream are open to exploring new ideas and experiences. Vanilla ice cream lovers enjoy living in the moment. They also appreciate good quality and minimalism.
Bike ride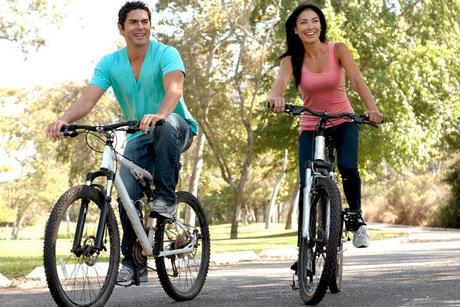 Image Source: www.iknowinc.com
If you're looking for fun and unique first date ideas, try asking her out for a bike ride. If she agrees, that means you share a common interest, which is great. A riding date allows you to explore new places while spending time with each other.
Start the day by planning where you want to go. While most cyclists love the spontaneity of pedaling without a specific destination in mind, it's not a good idea if you're going on a bike ride with someone. You may also want to take a short break for a quick meal and take this opportunity to chat.
Dating a cyclist gives you something exciting to talk about. You can talk about your experiences on long bike rides. Who knows, you may even have her agree to come with you next time.
Comments
comments