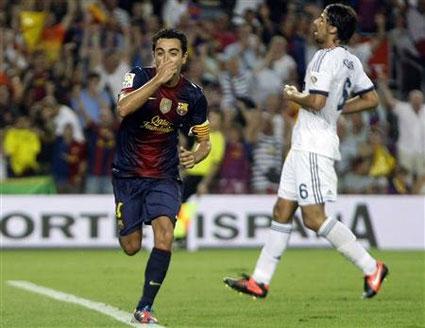 The first clasico match between Barca and Real Madrid ended in a 3-2 win at the Nou Camp in favour of the Blaugranas.
The first half of the match was pretty boring to watch with Barca doing all the work and having 70% of the ball possession. Mourinho looked bored slouching on the visitor's bench and Real Madrid had no answers to this stale mate.
It was a relief to hear the half time whistle as I have never been so bored watching a clasico match between these two great clubs.
Second half burst into life and both teams seemed to more up for it than the first half although to be fair to Messi he did have a few opportunities that went begging in the first 45 minutes of time.
With just 11 minutes into the second half Real Madrid struck first from a corner from the left side of goal where Cristiano met the cross with a header that gave Valdes no chance. A minute later Pedro put one in the back of the net from a ball from Mascherano up the right.
Minute 25 saw a penalty given as Ramos brought down Iniesta in the box. Messi stepped up and buried the ball to Casilla's left without hesitating. On 33 minutes with some nice play by Andres Iniesta, he found Xavi on a run who put the ball neatly past Casillas.
That made it 3-1 to the Catalans and it looked pretty much it until Adriano's back pass was turned into a goal by Di Maria. Adriano passed the ball to Valdes who mistimed his kick and made a complete hash of it to let the Argentine in and score.
That was it from the Nou Camp. First blood goes to Barca and although they have the advantage, something tells me Tito's men have it all to do next week at the Santiago Bernabéu.