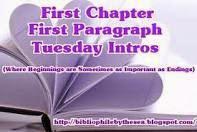 Welcome to another Tuesday celebrating bookish events, from Tuesday/First Chapter/Intros, hosted by Bibliophile by the Sea Every Tuesday, Diane at Bibliophile by the Sea posts the opening paragraph (sometime two) of a book she decided to read based on the opening. Feel free to grab the banner and play along.
This week my opener comes from The Perfect Girl by Gilly Macmillan who wrote the amazing debut Burnt, Paper, Sky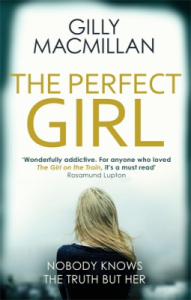 Blurb
To everyone who knows her now, Zoe Maisey – child genius, musical sensation – is perfect. Yet several years ago Zoe caused the death of three teenagers. She served her time, and now she's free.
Her story begins with her giving the performance of her life.
By midnight, her mother is dead.
The Perfect Girl is an intricate exploration into the mind of a teenager burdened by brilliance, and a past that she cannot leave behind. Amazon
~ ~ ~ ~ ~
First Chapter ~ First Paragraph ~ Intro
SUNDAY NIGHT
The Concert
ZOE
Before the concert begins, I stand inside the entrance to the church and look down at the nave. Shadows lurk in the ceiling vaults even though the light outside hasn't dimmed yet, and behind e the large wooden doors have been pulled shut.
In front of me the last few members of the audience have just settled into their places. Almost ever seat is full. The sound of their talk is a medium-pitched rumble.
I shudder.
So not a lot to go on there but has it whetted your appetite? Do you want to know more? Let me know in the comments below.