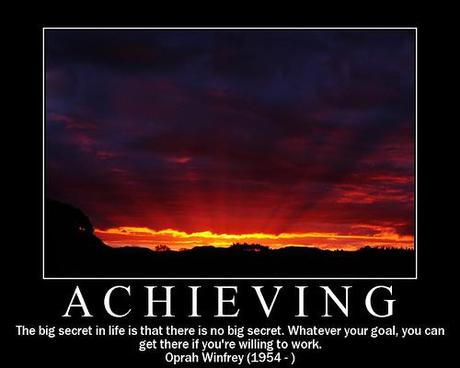 Cliched but totally true!
If you recall my goals for 2012, one of them was all around health.  Well, today I accomplished the first goal, a set of 10 bench presses with 305lbs!  Feels awesome to reach this point, especially when, 8 years ago, I was unable to do 10 reps of just the bar (45lbs).  I'm going to repeat here what I said in the 60 in 3 post:
Please note that I'm 38, I'm not a professional body builder and I spend less than 5 hours a week at the gym, and some of those are spent on cardio.   I have no secret training technique, no super duper bench press method, I don't use high priced muscle supplements and I don't use a personal trainer.  Also, I only started going to the gym when I hit 30 (and 30 hit back!).  I say this because I keep hearing people tell me they're too busy or too old or too tired or too lazy.

Trust me folks, it's not that hard and you don't end up looking like a body builder who uses too many steroids either.  What you do end up with is a healthy body that will keep you mobile and independent well into old age (plus some impressed looks from your fellow gym goers).
All it takes is hard work and dedication.