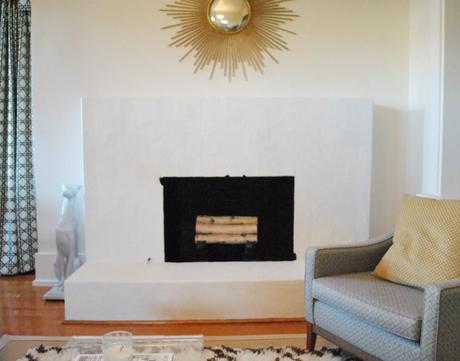 One of my very first posts ever was of our fireplace make-under after we removed a wood burning stove and lots of ugly forest green faux marble tiles.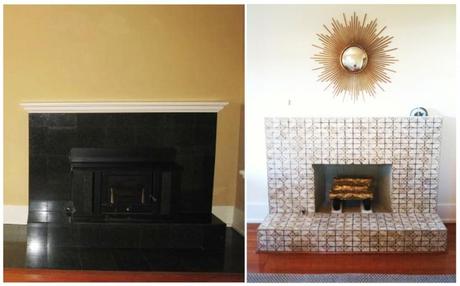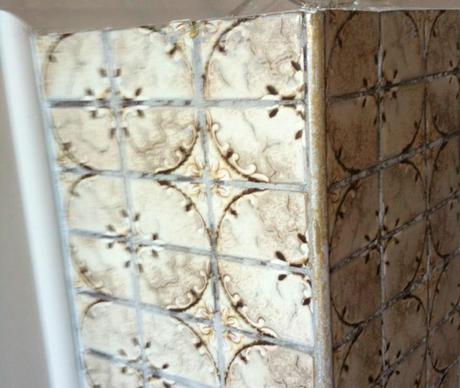 The tile underneath was put in probably in the 70s, and while we liked it, the pattern made it hard to add any other patterned elements to our living room. Plus I always felt like it looked good only from afar…not so much up close. It reminds me of a linoleum floor we had in our family cabin!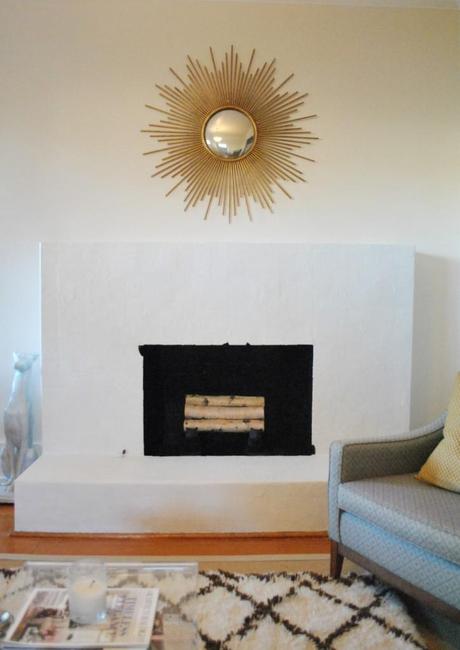 So… I textured over the tile (gasp!) and then painted over that. I also painted the inside of the fireplace black. The black highlights a few chips in the tile around the edge, but I'm in the process of repairing those and will add another coat of paint that's a slightly creamier white.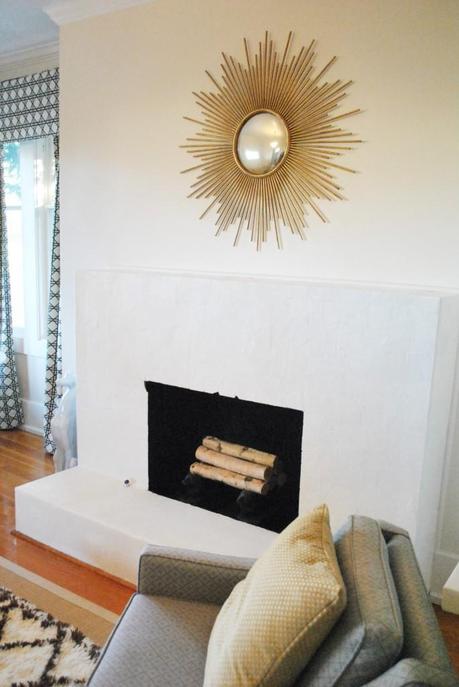 We also swapped the faux gold logs for a few birch logs, which I think looks more sophisticated. It's a completely different vibe that scales back the fireplace, but we really like how crisp it looks.
What do you think?
XO,
Heather