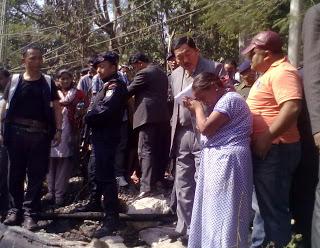 CM with the house owner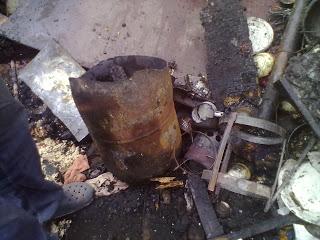 the busted cylinder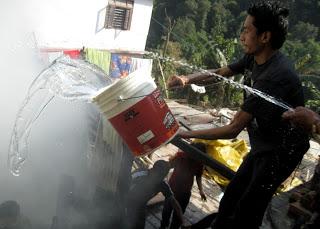 people helping to put off the fire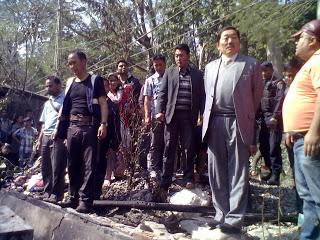 CM on the site
SINGTAM. JANUARY 31
: A fire gutted a house at Shantinagar, Singtam. No human casualty occurred while, household items and documents was burned out. CM hands over Rs. 50,000 while Shantinagar Gaon Sudhar Samitti collectively provided Rs. 15310 amount along with new household items and groceries worth Rs. 8000 and a temporary room for shelter.
Local eyewitnesses informed that they heard the explosion of the cylinder and they saw huge flame of fire burning from the house. The neighbor houses nearby was untouched by the fire.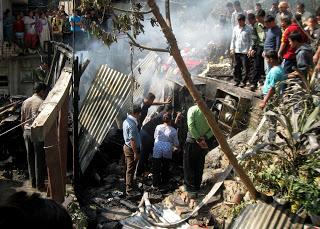 the gutted house
The wooden house belonged to Mrs. Shanti Sunar and none of the family members was present inside the house when the incident happened.  The occurrence had happened at the mid noon. The fire brigade team from Singtam came to immediate action and put off the fire.  Members of Shantinagar Gaon Sudhar Samitti, SPARK NGO and locals from Shantinagar, Singtam and others had helped the fire brigade officials.