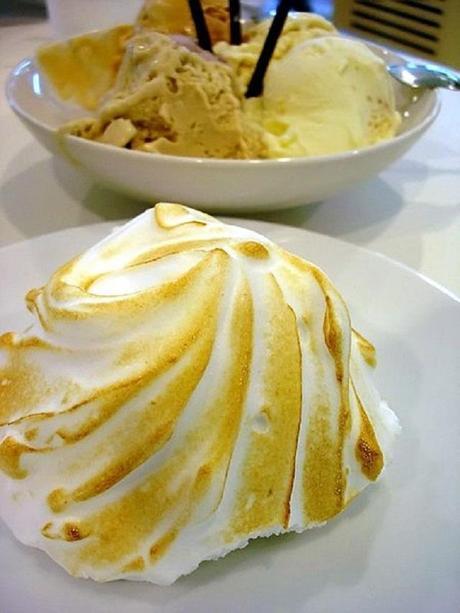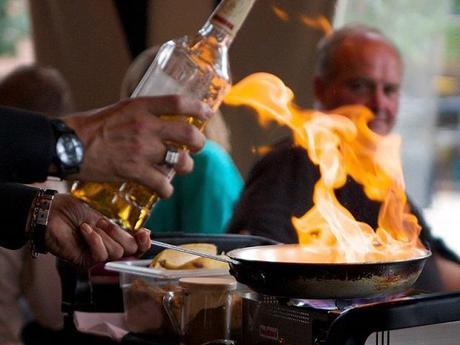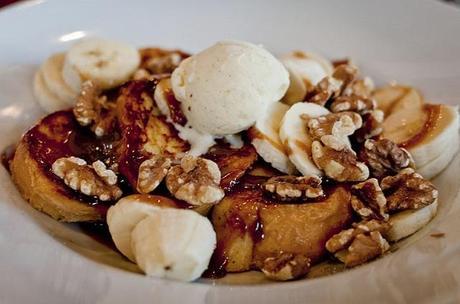 It's a scene that every true ice cream addict has dealt with at least once in their life. It often happens in a causal setting just after dinner. A game is suggested. Drinks are poured. Out of the blue someone says, "Okay, I really think I need something sweet to top off this meal." Everyone nods in agreement. You shoot up in the air and offer to get a pint of ice cream from the local drugstore.
"Ice cream?" someone questions with a sly grin. "You know its winter, right?" At this point they might even causally wrap their arms around their waist forgetting, in the moment, that they are actually inside a building where there is no need for a coat, hat, or any such dramatics.
You might argue with them to no avail. Unfortunately, for some misguided souls, ice cream is simply seasonal. But don't give up on them quite yet.
Ice cream can be full of surprises. Particularly, ice cream can be full of fiery surprises. Below are three different ways to set your bowl ablaze and maybe, once and for all, dispel the beliefs of even your toughest ice cream critic.
The Sugar Cube on Top: Possibly the easiest way to set ice cream into flames is by using a common household item: sugar cubes. Simply soak the sugar cubes in lemon extract, place on top of the scooped ice cream, and light it with a match. Start in a dark room for a full effect. Blow out your sugar cube and enjoy! The flames will only add to the enjoyment of your dessert!
Bananas Foster: There are literally millions of recipes circulating around the web that pertain to bananas foster and for good reason: it is sinfully deletable. The very basic idea is that you caramelize bananas in a skillet before dousing them with alcohol and setting it on fire. The bananas are then topped with a couple of scoops of vanilla ice cream. Make sure to drip the sauce on as well or you will be missing out on one of the best parts! For some unforgettable bananas foster recipes check out:
The Pioneer Woman's Bananas Foster
Paula Deen's Bananas Foster
Mario Batali's Bananas Foster Crepes
The Baked Alaska: This dessert might be reserved for really special occasions because it does take quite a bit of work. However, it is sure to "wow" just about anybody and is worth its weight in bragging points. A baked Alaska is essentially ice cream wrapped in pound cake, covered in meringue, and then sprinkled with alcohol and set on fire so that the meringue is warm and cooked but the ice cream inside is still cold. Quite a feat? Yes. Worth the effort? Absolutely.
True ice cream fans know that anytime is a good time for ice cream. But who says you can't have fun? Try adding a little fire into the mix. It will be sure to tickle every single one of your discerning taste buds.