Such a cute batch of finishing today! Pat T. has been keeping West Coast Finishing busy lately, check out this great finish of Santa Baby, part of my Cats in Hats holiday series: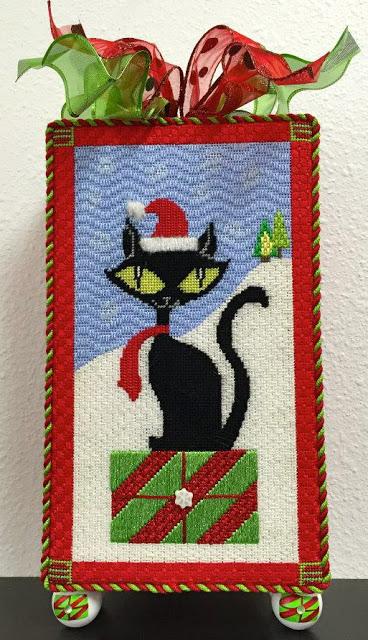 FYI, both this one and a companion design, Witchie Poo, have stitch guides by Vicki DeAngelis!
That's not all Pat has been up to, she also has two more from my Pumpkin Patch series: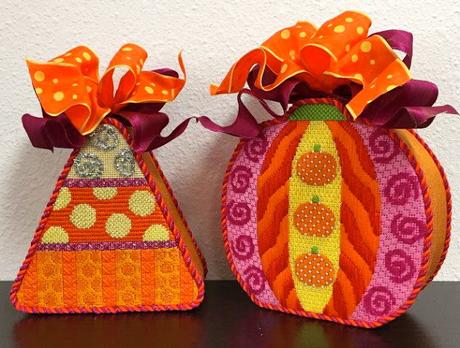 Love the way these came out!  Thanks so much to Pat for stitching these and to Sue Parsons at West Coast for sharing her photos.