I love to wrap up the week with lots of new finishing photos to share!  You all have been busy stitching out there and keeping our finishing services busy as well.  I love the beautiful work done here by Mountain Shadow Studio on my Christmas Tree Forest canvas: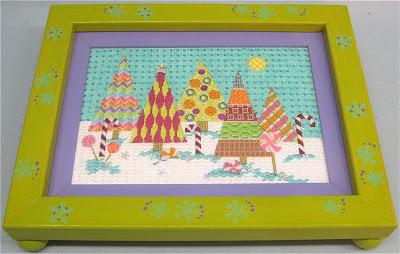 And this quick stitcher has gotten a pumpkin from the Crazy Patch back from the finisher with plenty of time to spare for Fall decorating!  Love all the cute details added such as the little feet and the silk leaves.  Thanks to Louise's Needlework for the photo.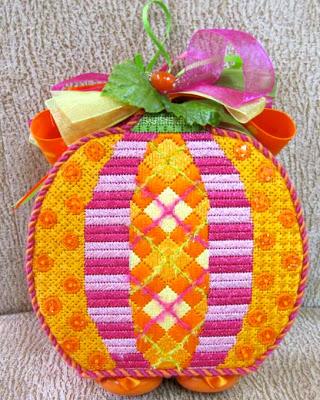 Mary Powell shared her finished Summer Tree with all of us over on Stitcherie already, but I wanted to share even more!! Such great stitching and the topiary finish equals "great job"! 

I love finishes that leave room to add more sequins!!

Last but not least is Alicia Scheu's completed Floating Hearts finished into a terrific handbag!  I am seriously jealous, I'm going to have to make one of these for myself!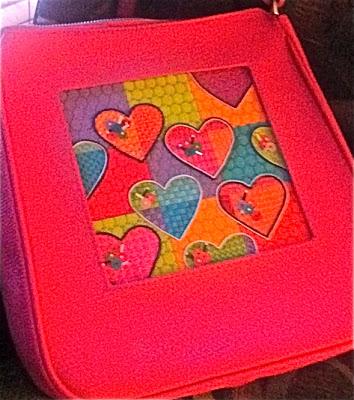 Thanks so much for stopping by today, hope you have enjoyed this latest round of finishes!  Be sure to send me snaps of any EyeCandy you may be stitching, finished or not, as I can always post it again when it's done!  ;)