This is San's idea, and I love it. Maybe you should join in too!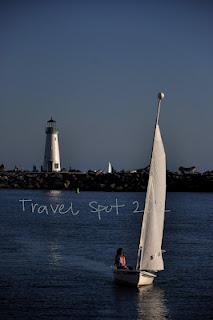 Maybe I should go running instead of doing this.
I love the smell of pine trees.
People would say that I'm more of a text person than an phone caller. 
I don't understand the complexities of physics.
When I wake up in the morning I have breakfast right away. 
I lost my wallet in Ireland and almost missed my plane home.
Life is full of interesting people.
My past is full of days spent outdoors.
I get annoyed when that screechy bird sits outside my window and squeaks.
Parties are good when they are smaller.
I wish I had more creativity.
Dogs are cute but they smell.
Birds are a strange thing to have as a pet.
Tomorrow I'm running a half marathon.
I have low tolerance for people who feel entitled for things they don't work for.
I'm totally terrified of getting injured.
I wonder why I sometimes don't feel like running.
Never in my life have I watched the Godfather series.
High school was a time for fun and friends.
When I'm nervous my voice warbles. I hate public speaking!
One time at a family gathering my cousin beat me at ping pong.
Take my advice: Don't underestimate yourself.
Making my bed makes me feel more in control of my day.
I'm almost always dressed in a t-shirt, jeans and flip flops.
I'm addicted to baking, but then I have nobody to eat the stuff, so I eat it all, which can be bad.
I want someone to buy me a house on a cliff in San Francisco. Do you have a few million dollars?
What do you get annoyed at? What have you never done? What is your past full of?
Even though today I am not talking about fitness, head over to Jills to meet people who are!