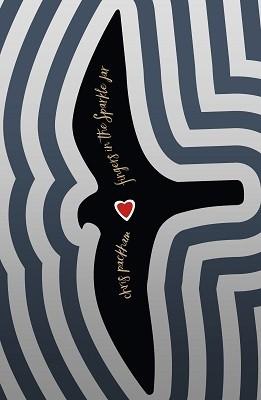 Fingers In The Sparkle Jar by Chris Packham
Published by Ebury Digital
Ebook
Published 5 May 2016
288 pages
Digital library book
WHAT'S IT'S ABOUT
Every minute was magical, every single thing it did was fascinating and everything it didn't do was equally wondrous, and to be sat there, with a Kestrel, a real live Kestrel, my own real live Kestrel on my wrist! I felt like I'd climbed through a hole in heaven's fence.
An introverted, unusual young boy, isolated by his obsessions and a loner at school, Chris Packham only felt happy in the fields and woods around his suburban home. But when he stole a young Kestrel from its nest, he was about to embark on a friendship that would teach him what it meant to love, and that would change him forever. In his rich, lyrical and emotionally exposing memoir, Chris brings to life his childhood in the 70s, from his bedroom bursting with fox skulls, birds' eggs and sweaty jam jars, to his feral adventures. But pervading his story is the search for freedom, meaning and acceptance in a world that didn't understand him.
Beautifully wrought, this coming-of-age memoir will be unlike any you've ever read.
'I'M SORRY, I haven't got change of a ladybird'.
The ice cream man had opened the matchbox expecting a sixpence but instead found a six-spotted beetle that was now scuttling manically over his counter, defiantly refusing reinterment in its crisp little cell despite crisp repositioning.
REVIEW
I thought Fingers in the Spackle Jaw was very touching. Packham was just like me growing up; odd, considered weird by peers, hard to work out and understand. He's one of my people and everything in this memoir resonated with me. I've been a huge fan of his since The Really Wild Show. It was one of my favourites. Fingers in the Spackle Jar made me laugh and touched me on every level. This is a sad wonderful beautiful book that calls to everyone who's never quite fit it. Chris' oddness was his fascination with nature and his quiet nature which meant he found it hard to get along with others. It was books with me and my quiet nature that made the bullies swarm in droves. I loved reading about Chris's fascination with nature and how it increased over the years until it became his life. Not a lot of detail is given about his family, just a blurry watercolour that suggests his parents weren't very supportive or happy or understanding. My heart went out to him. My parents have always been like that. They love me very much and have my back but they just don't get me. I liked the fact Fingers in the Sparkle Jar has first and third person narrators so you get the point of view from different people which is unusual for a memoir. For the record, I'd have been friends with Chris, the odd boy with the fawn sweater and otter obsession. I'd highly recommend this memoir.