Casa Bohemia: The Spanish Style House by Linda Leigh Paul showcases 29 bohemian style homes—vibrant Spanish-style houses in the southwestern and southern United States, Mexico, and Spain, from restored haciendas in Mexico to early and recent 20th century California mission styles. Rich colors abound and details include ornate wrought-iron, wood balconies, graceful arches, crafted glass, and patterned tiles and textiles. 
Here's a peek at half a dozen interiors of the bohemian style homes found in Casa Bohemia. Also, if this is your kind of look, have a look back at yesterday's post 14 Bohemian Style Patios.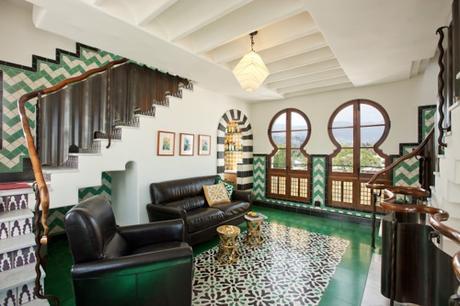 Photo by Jim Bartsch
Casa Ablitt designed by ar is full of colorful tile and walnut wood details. The cutting and placement of this bohemian style home's 10,000 tiles took 44 weeks to complete. In the living room there are tiles in stripes and chevrons, as well as other distinctive tile patterns. In the back corner of the room, there's a built in bar adjacent to the walnut keyhole windows.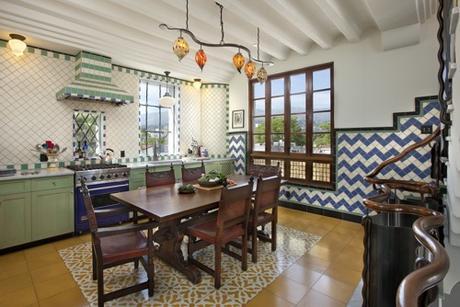 Photo by Jim Bartsch
The kitchen of Casa Ablitt is also one in green and blue, with decorative tiles and painted cabinets.The smaller windows have custom wrought-iron gates.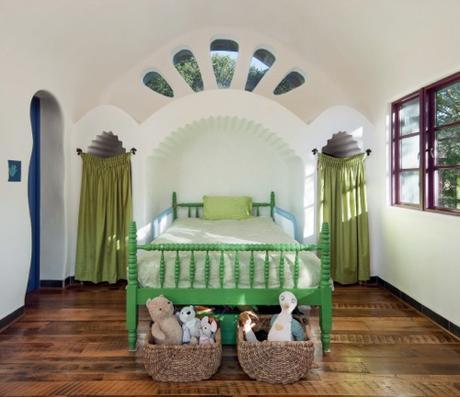 Photo by Jim Bartsch
A child's room in Casa Oak Tree, also designed by Santa Barbara, California-based architect Jeff Shelton.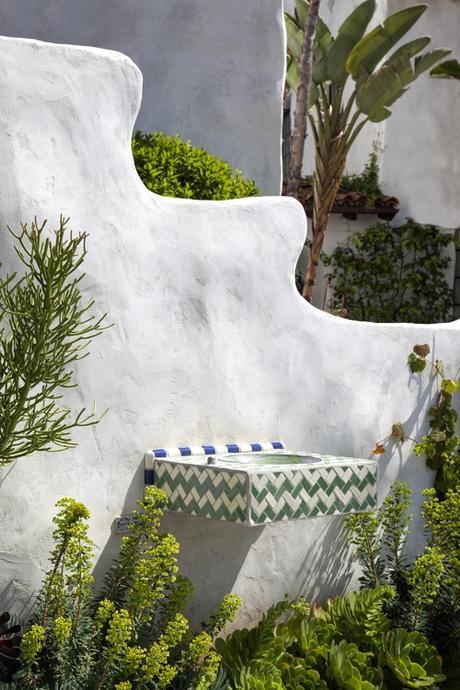 Undulating walls and woven tile patterns are signature Spanish style elements. Note the succulent plantings too.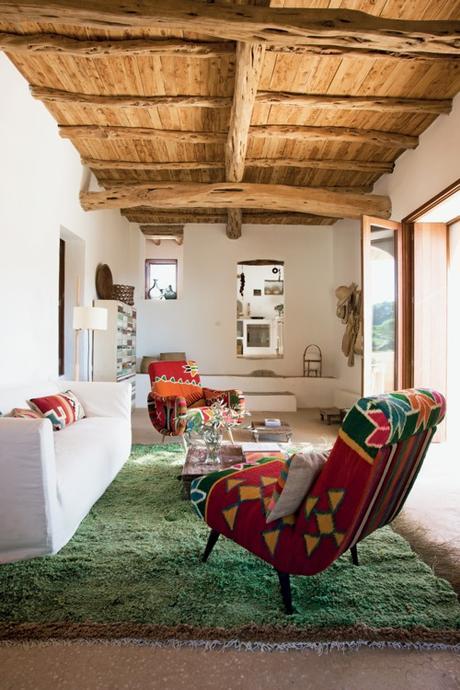 Photo by Albert Font
Casa Eivissa, a farmhouse on the Mediterranean island of Ibiza, off the coast of Spain belonging to a design and fashion photographer and restored by J.A. Martinez Lapena & Elias Torres Architects. Original ceiling beams, made from twisted Sabina trees, were removed, cleaned, and replaced one at a time during the home's restoration.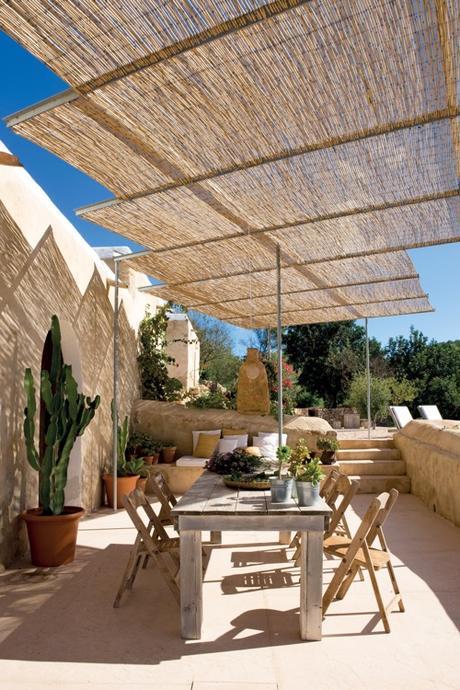 Photo by Albert Font
The south-facing terrace at Casa Eivissa is sheltered by a reed canopy designed by Barcelona-based architect Elias Torres.