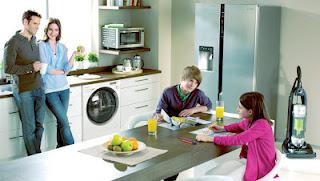 When it comes to choosing kitchen appliances, it isn't the case that one size fits all.  What is the perfect oven for one household could be completely inappropriate for another.  Unfortunately, many people don't realize that they have chosen the wrong product until they get it home and use it for a few weeks.  Here we take a look at some of factors you should consider when choosing the four main kitchen appliances.
Washing machine
Of all the kitchen appliances to get right, the washing machine is perhaps the one that you will feel the most benefit from.  We all need to do plenty of washing – especially those of us with children in the home.  If you have quite a large family then it is a good idea to opt for a washing machine with a larger load capacity.  Where a typical load capacity tends to be between 5 and 8kg, larger models range from 9 to 12kg.  If you go beyond 12kg then you are likely to be straying into commercial washing machine territory.  Do you have room to fit one of these beasts in?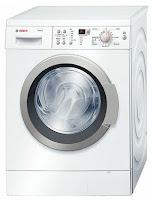 Opting for a larger washer will save you time by reducing the number of times you have to load and unload machine and then haul the laundry out to the line.  Running a larger capacity washer through one cycle will also use less water and electricity than running two cycles on a smaller model.  This will of course save you money, whilst having a positive impact on the environment.  However, if you live alone or as a couple with no children in the house, then a smaller model makes more sense both financially and environmentally. 
The quality of the product you are able to secure will usually be dictated by your budget.  Many cheaper washing machines are designed to be disposable and cannot be easily repaired if anything goes wrong with them.  These models are best suited when your budget is tight or if you are looking to rent a property for a short time, before buying your own house.  Where your budget is less restrictive and you require a reliable washer to cope with family life; it is worth paying that little bit extra.  Not only will the washing machine last longer, but it will be easier to repair should something go wrong with it – which can actually work out cheaper and better for the environment than having to replace the appliance.  Washer Help is a great site to visit if you are looking for information on which washers can be repaired without too much hassle. 
Tumble dryer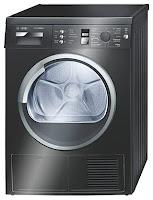 When it comes to picking out a tumble dryer, you should usually to be guided by your choice of washing machine.  After all, the UK weather means that most of your loads will be going straight from the washer to the dryer - having the same or similar capacity laundry appliances will make things easier. 
You should also pay attention to the kinds of materials you are likely to place within the tumble dryer.  Whilst it is preferable to place more delicate items on the washing line to dry, some households will not have the luxury of a garden area.  Therefore it may be that you require a dryer that has programmes and features designed to deal with delicate fabrics.  These options will of course come at a premium; if most of your drying will focus on more robust clothing items then a cheaper model might be better suited.
As with all kitchen appliances, you should take some time to check out the EU Energy Label on any dryers that you are considering, which will be rated A to E.  Be aware that there are some products on the market that deliver a performance that is way beyond the levels needed to achieve an A rating.  For example, the Bosch Eco Logixx 7 tumble dryer consumes more than 40% less electricity than a regular A-rated model.
Fridge-Freezer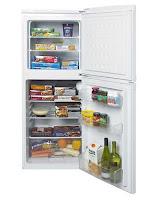 Again, the size of your fridge freezer will be guided by the size of your family.  How the two separate compartments are split in terms of percentage will depend on whether you need plenty of freezer space so that you can prepare meals on the run, or prefer to cook the majority of your meals from fresh.  Bear in mind that fridge freezers are constantly switched on and that running a half empty larger model is a waste of money, when a smaller option would be sufficient.
Moving beyond the issue of capacity, there are several fridge freezer features that may or may not be of use to you, dependant on circumstances.  For instance, models that incorporate frost free technology will prevent ice from forming if the door is accidently left open – great if you are a bit forgetful or have one of the many children that seem to be obsessed with opening, but not always shutting doors.  Alternatively, it may be that you regularly have friends and family round for dinner or love host parties; in which case a fridge freezer with an icemaker is ideal for keeping those cocktails nice and cold!  So do take some time to consider which features best suit your specific needs when narrowing down your search.
Oven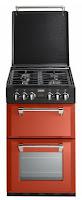 Your first decision when it comes to choosing an oven is whether to opt for gas or electric.  Some prefer electric ovens due to the fact they can be programmed to turn on at certain times.  They are also safer when you have children in the house, who could turn on the knobs on the oven; allowing gas to escape into the property.  Others prefer the fact that gas ovens and hobs offer the ability to quickly adjust heat and provide moist cooking conditions for the juiciest meat joints.   Do you love a traditional roast dinner, or are safety and convenience more important to you?
The types of foods you like to cook, in addition to the size of your family, should also influence the size of the oven you go for.  Preparing a complicated roast dinner is of course easier if you have two ovens, which can be set at different temperatures to ensure that each food item is cooked to perfection.  If pastas, stir fry and fajitas are more you thing, then you could be happy enough to opt for a single oven, which will of course save a little cash.  
When it comes to running your oven and hob, gas does work out cheaper over the course of the year.  However, gas appliances do cost more in terms of initial outlay compared to electric alternatives. 
We hope that this article has gone some way to helping you decide which kitchen appliances are best suited to the needs of your family.  If you would like any further information or advice on finding the right model washing machine, dryer, fridge freezer or oven, then feel free to visit us at Electrical Discount UK. 
~ A guest post by Electrical Discount UK
*Disclaimer: I received a payment for publishing this guest post.