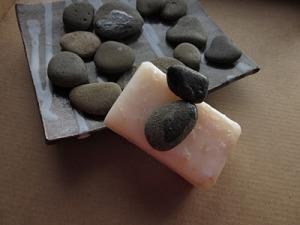 My daughter went on her first professional interview earlier this week.
I had made arrangements for her to meet with a friend of mine who owns a smallish but very successful advertising agency in the outskirts of town. As a freshman in college studying communications, it seemed like an advertising agency would be the perfect place to get her started with some work experience next summer.
I dropped her off at the office building and headed for the café next door, where I ordered a decaf cappuccino complemented by an excellent peppermint biscotti, and waited.  
After what seemed like an hour, but actually really was an hour, I saw her slip into the café, all proud and professional-looking, clutching a borrowed leather portfolio at her side. Just like a real, grown up advertising executive! Once she spotted me, she widened her eyes and worked hard at holding back an enormous grin as she greeted me with a hug.
"It went well?" I asked. She nodded hard.
Driving back home, I grilled her for details.
She reviewed the conversation blow by blow: the different functions of the ad agency; a typical day for the owner; the type of clients they work with. Then she paused, and said something that would normally fall completely out of the realm of an internship interview.
"I really want to be like him when I'm older."
"Why?" I asked.
"I like that he integrates his whole life with his work."
Now, how the heck did that come up?
It turns out they had spoken at length about the importance of balancing a career with life, and how he, as a business owner, manages to blend together work, family, church, and fun. He refuses to compartmentalize, and views life as one infinite, vibrating continuum, blurring back and forth between various roles as needed or desired.
He went on to describe to my daughter how he goes home for dinner almost every evening, even if it means he has to go back to working after spending time with his kids. He told her about his extensive travels to South America three times a year, where he sponsors a village mission program; how he plays guitar in the worship band at church; how he takes his daughters to the mall to buy them make-up at Sephora. Oh, I know that story all too well. Yes sir, he's blended, all right.
My prototypical Gen Y daughter liked hearing all of this, of course. Except that it was in stark contrast to what she has been hearing from the visiting career professionals who come to speak at her college. These are the TV Producers, Madison-Avenue advertising executives, and publishers from New York and LA, big-name guest-speakers who show up in lecture halls to give the students a taste of the large life.
"Every one of them tells the students that you can't expect to have both a personal life and a career," she lamented. Here she is, 18 years old, worrying about her life getting sucked up entirely by a job.
We spoke a little bit more about making choices, seasons in a career, and the sheer drive and ambition that must accompany those high-powered positions in New York and LA.
We decided it all came down to this: the act of Balance.
On February 17, my friends at A New Equilibrium will be hosting a dinner-discussion with professionals, executives and leaders on this very topic of Balance. It will be held at the Lambertville Station Inn in Lambertville, NJ, starting at 6:30 pm. A great meal, a great topic, and some great friends to meet and hang out with.
For more information, click here.  
If you're in the area, please drop by. My daughter won't be there, but I will.
Thanks to Nance Marie for the perfect photo.