GIVE US A RING: 424-216-6793
Every bride wants to look gorgeous on their wedding day and it's a process when it comes to selecting your hair and make up stylist for your wedding day.  After all, you want to look flawless and feel amazing. Finding the best stylist is no different that looking for the best photographer, dj, or planner or floral designer.  So you should put in the same amount of effort when it comes to your hair and makeup.  So I want to give you a few tips that will help you when it comes to selecting your hair and makeup team.
Ask Your Planner – Your planner works with a select pool of hair and make stylists regularly.  They can give you a list of creative ladies or men that can lead in the right direction.  We can help you with some of the work by giving you the best referrals.
Interview Your Team – Some brides prefer an independent stylist where they have a personal connection.  So it's a good idea to interview them over the phone and get to know them.  Don't be afraid to tell them your vision.  Ask for pricing and what is their pricing? What's their work style? Do they have a team they work with? What's their travel fees? How long have they been in business?
Schedule a Trial – If you find that you really connect with your stylist then schedule a Trial or demo with them.  So this is important.  Make sure you pretty sure this is the stylist you want to go with. I really would hate for you to get the demo done and really don't like your  makeup and hair.  After all you would have paid a fee for your trail because they don't come free.
Bring Inspiration Photos – Make sure your prepared to show your stylist photos of what you like.  This will help alot!  You have no idea how many brides don't come with photos.  It makes it really hard for the artist to visualize what you want.  Then what happens is you don't like the outcome because the stylist didn't really know what your vision was.  Then it's back to the drawing board.
So if you do your homework, interview, ask questions and come prepared with gorgeous photos of how you see yourself you would have made an amazing connection with a beauty team that will have you looking more gorgeous that ever!
On the next post I'll share some really great bridal hair trends for a destination wedding.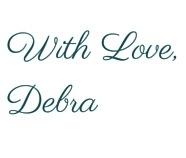 P.S.:  This picture I'm showing you is a photo of my bride's hair and makeup trial styled by Nichole's Makeup and Hair in San Luis Obispo.   She's a destination wedding bride so having a trial done in advance was very important.  She communicated to her stylist the changes she wants for the final style.