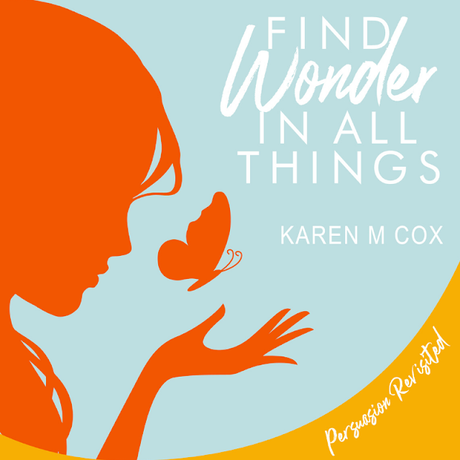 *****Book Blurb*****



"There could have never been two hearts so open… Now they were as strangers"

—Persuasion


Mountain Laurel Elliot is like her name—she blooms best in the cool comfort of shade, hidden in the Kentucky foothills of Appalachia. Alone on her mountain, she lives a private existence with only her pottery—and her regrets—for company.

James Marshall had a secret dream and Laurel was part of it, but dreams sometimes lead to unexpected places. James's heart broke when Laurel cut him loose, but he moved on—and became successful beyond his wildest dreams.

For one glorious summer, James and Laurel had each other, but life has kept them far apart.




Until now.





*****Praise for the book*****


"A magnificent modernization of Jane Austen's Persuasion." -  Austenesque Reviews


Winner of the Independent Book Publisher's Award 2012: Gold Medal in Romance and 

Next Generation Indie Finalist in Romance 2013



*****Book Buy Link*****




Amazon




Available in Kindle Unlimited for a limited time, also in Kindle ebook and print formats




*****Author Bio*****

Karen M Cox is an award-winning author of five novels accented with history and romance, a novella, and several short stories.

Karen was born in Everett WA, the daughter of a United States Air Force Officer. She had a nomadic childhood, with stints in North Dakota, Tennessee, and New York State before settling in her family's home state of Kentucky at age eleven. She lives in a quiet town with her husband and works as a pediatric speech pathologist.




If you would like periodic bits of authorly goodness delivered to your inbox, be sure to get Karen's News and Muse Letter. Updates, sales, book recommendations, etc. are yours for the asking.

News and Muse Letter




Social Media and Publicity Links 




Official Website  Instagram  Twitter  Facebook  Tumblr   Pinterest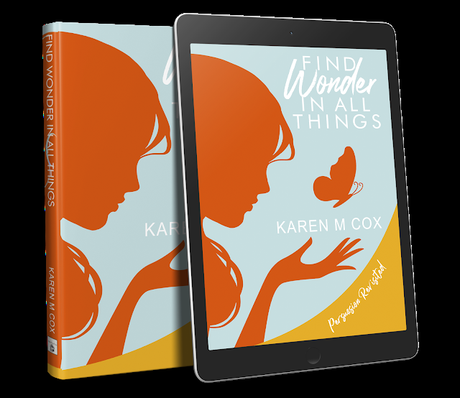 *****READ AN EXCERPT*****
"So, what are your plans now, James? Are you going to continue working on the EMP now that it's been bought out?"
James took a sip of beer and set it on his knee, staring into the fire for a second before he answered.
"No, the EMP project is over for me. Belenos Music & Media bought it, and they can do what they want with it. I suspect what they want is to shelve it. I can't develop any competing software for five years at least, so most companies aren't interested in hiring me. I'm at a crossroads, I guess. My friend Eric seems to think it's time for me to settle down…" The thought trailed off awkwardly, and James let out a half-hearted chuckle. "I might go back to playing music for a while or designing some other type of software. I don't know."
"Laurel said you were a professional guitarist in Nashville."
"She exaggerates my talent," he said. "It would be more accurate to say I was a factory worker who played around on the guitar on nights and weekends."
"But you brought your guitar with you, right? Will you play for us a little later?"
He shrugged. "If you want. Do any of you play? Or sing?"
"Laurel does both," Carrie piped up. "She sings at her dad's restaurant sometimes and plays the acoustic guitar."
Laurel's eyes went wide. "Just accompaniment chords—nothing spectacular."
"It was spectacular enough for Brian Fisher." Heather waggled her eyebrows.
That brought an instant blush to Laurel's cheeks. "Heather Pendleton! You stop right there!"
James looked at her but aimed his reply at Heather. "Do tell, Heather. This sounds interesting."
"Crosby let it slip, but then he said we had to ask Laurel for the scoop."
"Big-mouth Crosby," Laurel muttered.
Carrie laughed. "Yeah, big-mouth Crosby. So, Laurel, what's the scoop with Brian Fisher?"
Heather's eyes opened wide, and she sat up on the edge of her seat. "I think I remember that guy! He's a real Grizzly Adams type—beard, flannel shirts, the whole bit, right?" She slumped back against her chair. "He's sort of cute in that blue-collar way."
"Yeah," Carrie joined in. "He's a carpenter, a man who'll build you a cupboard or fix your leaky roof."
"He must have been enchanted with your famous rendition of 'Where Have All the Flowers Gone.'"
Laurel rolled her eyes. "I was trying to help my dad drum up some business for the marina. Other people sang too. And that's Dad's favorite song."
"Well, I guess it was Brian's favorite song after that," Heather said, mercilessly teasing her. "Did he wait around after the performance to get your digits?"
"There are advantages to not having a phone," Laurel quipped.
"You still don't have a phone?" James asked, incredulous.
"Did you give him the dreaded 'let's be friends' speech?" Heather asked.
"Or did Crosby and Dylan have to run him off?"
James was smiling, but tension rolled off him.
"He's married to someone else now, and that's the end of it," Laurel insisted.
"I guess he just decided it was time to settle down, kind of like your friend Eric said." Heather shot James a winning smile.
James looked embarrassed, and Laurel was mortified at the direction the conversation had taken.
"Think I'll go see if the coals are ready," she said, and she was off like a shot.
James watched her go. "Shouldn't we go help?" he asked the sisters.
"Oh, Laurel always cooks when we grill out. She's good at it, and she doesn't mind at all."
James said nothing, but a quick look behind her told Laurel he was surveying her backside, she hoped, in appreciation. She swatted a mosquito off her calf, relieved that her shorts did something more for her figure than the hippy-girl skirt she'd worn the other night. It made her feel better to see that at least he noticed her a tiny bit.
She set the burgers on the grill, grabbed another beer, and rejoined the crowd around the fire. Thankfully, the conversation had shifted. Stuart, Virginia, and James were deep in a discussion about software to run billing for medical and dental practices while the Pendleton sisters set out the condiments, chips, and fruit salad.
Laurel checked her grill a couple more times. After several minutes, a swirl of charcoal-scented smoke clouded around her head, and she waved it aside with her spatula. "Burgers are ready," she announced.
The crew gathered around her, filling their plates and grabbing drinks. Heather and Carrie sat down amid an intense conversation about whether stilettos were better than platforms. James approached the grill and held out his plate.
"Worcester or no Worcester?" she asked, transferring the last burgers onto the serving plate.
"Worcester, thanks." His voice was deep and rich and ran down the length of her spine and out her toes. She took his plate and put a burger on it, and when he took it back, his hand brushed hers. She felt a little jolt, and against her will, she looked up. There was confusion in his eyes, and he shifted his weight uneasily from one foot to the other.
"Thank you," he murmured.
"You're welcome."
He gave her a shadow of a lopsided smile, and damned if she wasn't in love with him all over again.
June was going to be a long month.
*****
Yeah, I fell in love with him again too, right about here in the story. Which is why I wrote that line – lol.
Thanks so much for hosting me today to celebrate the re-release of Find Wonder in All Things. The second edition has a spiffy new cover, some minor editing, and I added some book group discussion questions as well. I was so happy to revisit these characters again, and I hope you all enjoy the story.
KAREN M. COX 
Giveaway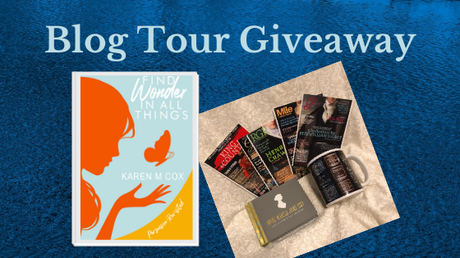 To celebrate the second edition of 
Find Wonder in All Things, 
Karen is giving away a signed copy of the book and some Jane Austen swag: fun notecards from The Quill Ink, 
What Would Jane Do?
 book of quotes, and Austen coffee mug (if US winner) or an ebook copy of the book and 25$ Amazon Gift Card (if International Winner - cause #shipping :) 
Each comment left on a blog tour post will serve as an entry.
Winner will be chosen by 11:59 pm EDT on 2.6.20 and announced on Karen's website and social media (Facebook page, Twitter, Instagram).