Oscar-nominated maker of cool movies David Fincher has re-teamed with his "The Girl with the Dragon Tattoo" visual effects head Tim Miller to create the launch trailer for arguably the biggest game release of the season.
XBOX 360 exclusive "Halo 4″.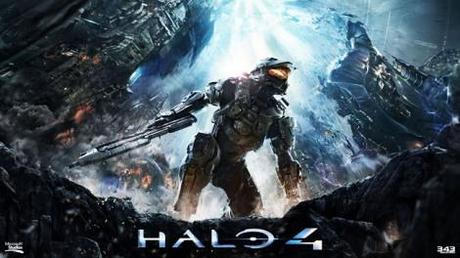 According to THR, the trailer launch will take place on Thursday (October 18th) during "Late Night with Jimmy Fallon". It will then be available through Halo Waypoint and the Xbox YouTube channel immediately following the broadcast.
Miller says "Our goal is to deliver a blockbuster, Hollywood-quality trailer that raises the bar for the award-winning legacy of live-action Halo storytelling and gets fans stoked for the return of Master Chief."
The two-minute trailer was shot in Prague and it blends CGI with live action, exploring the back story of Master Chief while providing a look at the new threat within the game. The game itself is scheduled to launch on November 6th.
The trailer is separate to Stewart Hendler's live action Web series "Halo 4: Forward Unto Dawn" which debuted last week. A 90-minute special extended edition of the series will be included in the limited edition of the "Halo 4″ game.
Come Thursday, come…
N.