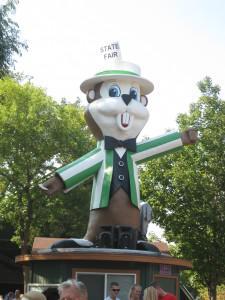 I mentioned last week that Joe and I were headed to the Minnesota State Fair this past weekend and that is exactly what we did! We ended up going Sunday afternoon and spent our time walking around taking in sights, the smells and of course, the food. I mentioned before that one of my favorite things to do at the fair is seeing the "cow butts". Unfortunately, all the barns were closed due to "deep cleaning" so we didn't get to see them, or the sheep, or the goats or the pigs. Bummer. Next time. At least the Miracle of Birth barn was open!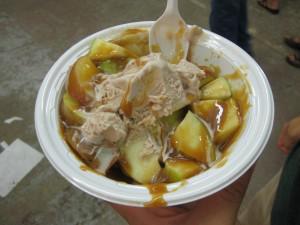 Back to the food. We didn't go crazy trying everything under the sun be we did try a few things. Freshly squeezed lemonade, a pronto pup, a gyro, a deep friend snickers bar and a caramel apple sundae with cinnamon ice cream picked by yours truly. Oh yea…we're hard core fair food testers.

Or not…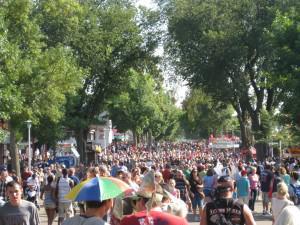 Of course there are a lot more things to see and do than cow butts and deep friend snickers bars but we usually just make a big circle around the fair grounds and pop into whatever booth or buildings that sparks our interest. As a former 4-H member, I like to see what's new in the 4-H building. Here's to head, heart, hands and health!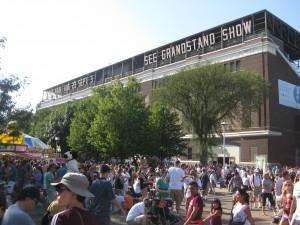 I'll end with a few more pictures from our trip to the State Fair today. I'll be back Thursday for the Rascal Flatts concert at the Grandstand and probably picking myself up some Sweet Martha Cookies and milk after the show! One word to describe those cookies = YUM.