Carmenere is a grape that originated in Bordeaux, however it's rarely found in France and is the signature grape of Chile. I've tasted many wines made with the Carmenere grape and have never found one that I truly liked.  Many times they have a green pepper aroma and taste to them and personally that turns me off.  I've seen lots of debates over the "green pepper" and everyone is entitled to their opinions, as their palate dictates, but it's just something that isn't for me.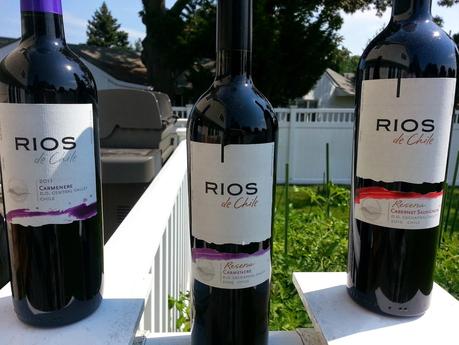 Until I tasted these Carmenere wines and I was excited after the first taste, I really like them. The Cabernet was a pleasure on the palate as well.  I immediately called in my husband to taste, telling him to keep an open mind. We both had the same favorite (you'll see which one below) and he was very impressed.  It didn't stop there. We were having dinner guests that evening, we smoked a leg of lamb and invited them for the taste test before pairing with the lamb.  We didn't tell them anything except a little about the grapes and the wine was from Chile.  After tasting all three, their favorite was the same as ours.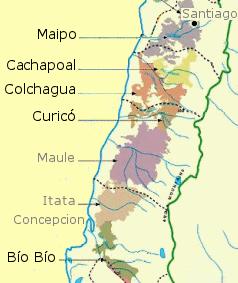 Now a little about the wine region.  Rios de Chile's philosophy is to achieve maximum balance in each vine, always looking for the quality and identity of the wines.  It is a true reflection of the Cachapoal Valley's diverse terrior which is home to most of their estate vineyards.  The Cachapoal region is primarily known for red grapes.  It stretches eastward into the Andean foothills and produces elegant well balanced Cabernets and red blends.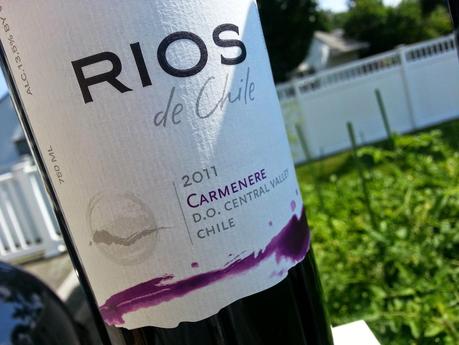 Rios de Chile 2011 Carmenere D.O. Central Valley, Chile - Aromas of plum, red berries and spice. Beautiful smooth mouth feel with flavors of cherry, plum and fresh blackberry with a beautiful black spice finish. No oak on this wine as it was aged in stainless steel.  SRP $9.95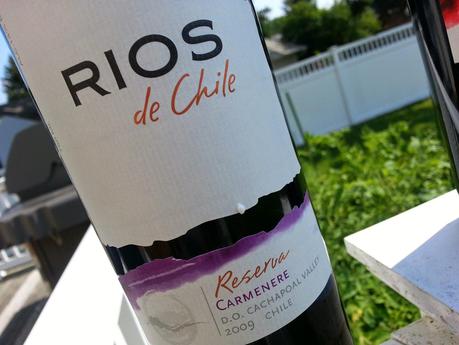 Rios de Chile 2009 Reserva Carmenere D.O. Cachapoal Valley Chile - Aromas of plum, vanilla, cloves, pepper with a slight hint of green pepper. Aged in oak for 8 months the wine shows expressions of plum, black cherry, vanilla and black spice on the palate with soft tannins. I would suggest to drink this wine now.  SRP $14.95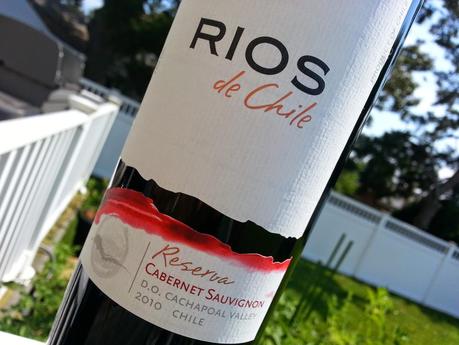 Rios de Chile 2010 Reserva Cabernet Sauvignon D.O. Cachapoal  - Nice red color with a touch of brick on the edges.  Aromas of black fruit with hints of tobacco and some dried herbs. This wine was also aged 8 months in oak which lends itself to firm but soft tannins on the palate.  Accompanied by flavors of black cherry, tobacco, hint of green pepper and soft black spice on the finish.  SRP $14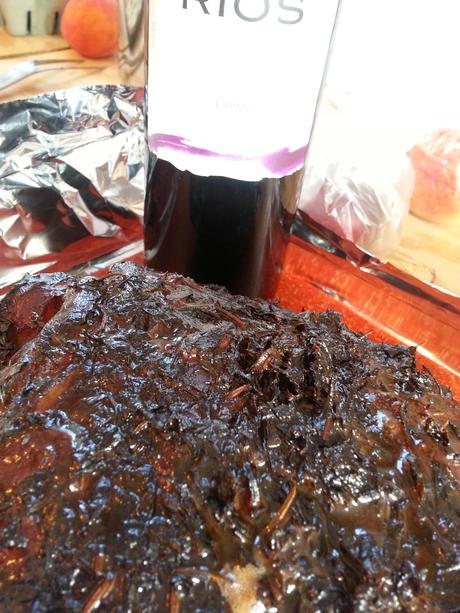 I served all three of these wines with a smoked leg of lamb. While all three of these wines paired well with the lamb our favorite wine of the evening was the Rios de Chile 2011 Carmenere.
**These wines were a sample sent to me by their PR agancy.