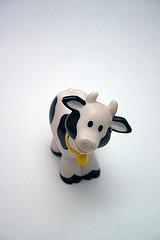 photo : Alison Harvey
Every year in the Austrian town of Altenmarkt, farmers enjoy a week of fun. This weekend is the finale of their autumn festivities – and you're invited. There's free admission!
Altenmarkt
The tiny town of Altenmarkt is in the Salzburg province of Austria. It's the oldest settlement in the area, with a most tragic past. In the 16th century peasant wars brought destruction and it was devasted by fire. The 18th century saw sadness as many of the townsfolk were forced to leave. The 30 years war that engulfed much of Europe – which was between the Catholics and Protestants in the Holy Roman Empire – resulted in the Protestant families being driven from their homes and employment.
Matters improved gradually improved and in 1875 the Empress Elisabeth Railway helped the fate of the farmers and other townsfolk move forward in a more positive way. Then WWΙ broke out and everywhere in Austria suffered serious setbacks. But the 1930s brought the start of of tourism that makes up so much of today's trade in Altenmarkt.
Strange though it may seem, tourism in the '30s was mostly from visitors during the summer months. It wasn't until the 1970s that this Austrian alpine retreat became a winter holiday resort. Since then it's been the scene of super ski events including European Cup and World Cup Ski Championships.
As the town has grown the range of services it has, have also increased. Besides the usual Banks; Post and Police service; shops and 2 camp-sites for example, it boasts beach volleyball; mini-golf; skate and fitness parks. There are 3 ski schools and the increasingly popular Nordic Walking centre – to name but a few.
The Farmer's Festival Week Finale
15th September is the finale of the farmer's festival week and to celebrate, they're holding a free event!
The old market square will be turned into a real mountain pasture as their charming cows – complete with bells, bows and buckets – graze amid alpine flowers, while gazing dreamily at the festivities around them.
This all day fiesta will have local delicacies to delight your taste buds; musicians to serenade you with songs; and as much Dirndl and Lederhosen as anyone could wish to see.
Chalet Lowonahill is an all-season, rustic style holiday home in Styria. It's the ideal place to discover the delights of all 9 Austrian provinces. To find out more, simply click here.