IN THIS MIND-BLOWING PSYCHOLOGICAL THRILLER, S.J. WATSON, THE INTERNATIONALLY BEST-SELLING AUTHOR OF 'BEFORE I GO TO SLEEP' EXPLORES THEMES OF MEMORY AND IDENTITY AS A YOUNG DOCUMENTARY FILMMAKER TRAVELS TO A QUIET FISHING VILLAGE TO SHOOT A NEW FILM, ONLY TO ENCOUNTER A DARK MYSTERY SURROUNDING THE DISAPPEARANCE OF A LOCAL GIRL.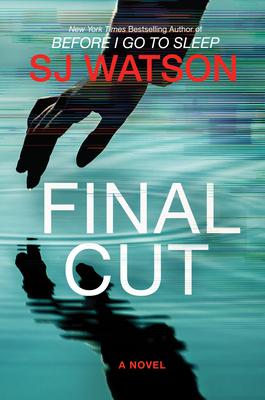 For generation Blackwood Bay, a quaint village in Northern England , has been famous only for the smuggling that occurred along its coastline centuries ago, but then two local girls disappear bringing the town a fresh and dark notoriety. When Alex, an ambitious documentary filmmaker, arrives in Blackwood Bay, she intends to have the residents record their own stories as her next project. But instead of a quaint community, Alex finds a village blighted by economic downturn and haunted by a tragedy that overshadows every corner.
Alex pushes on with her work, but secrets old and new rise to the surface, raising tensions and suspicions in a town already on edge. Alex's work takes her to dark places and uncomfortable truths which threaten to lead to a deadly unravelling.
***
She runs across the moor, as hard as she can.
***
(@doubledaybooks, 6 August 2020, 416 pages, ebook, #ARC from the publisher and voluntarily reviewed, #BlogTour 9 August via @RandomTTours)
***
***
I'm a fan of the author. His book, Before I Go to Sleep is one of the best and most original thriller's I've ever read. I was looking forward to reading this book and taking back in the tour. I really enjoyed this thriller. I love the way the book opens, with so little information and so many questions which urge you to read on. I enjoyed the way the book moves between the past and present, gradually revealing the links between then and now and the disappearance of two teenage girls. The author makes excellent use of unreliable narration. The book has excellent pacing with plenty of twists and turns and revelations to keep you hooked. I had no idea what was going on. I felt it clear pretty early on that Alex, the film maker was keeping secrets and knew more about the disappearances than she let on. The full story is not revealed until almost the end. I was riveted.