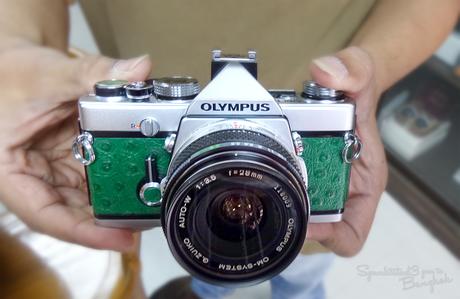 I have been shooting with a DSLR for two years now, and I wanted to really get back to the basics of photography with a fully manual film camera, as a way to move on to the next higher level. So I made it a point to visit Siam TLR, which came highly recommended to me by my photography friends, during my recent trip to Bangkok.
I stepped into the shop with nothing specific in mind, and I knew I had found THE ONE when the first camera that the owner showed me was this amazing green ostrich vintage darling. It was simply love at first sight.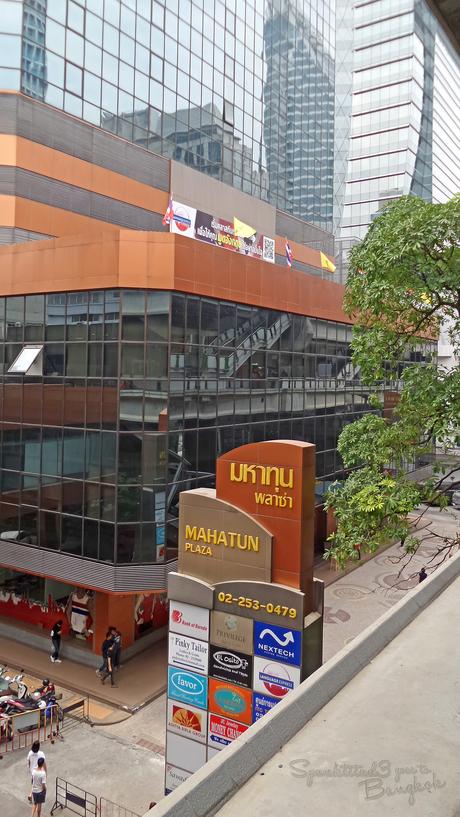 Siam TLR is relatively easy to get to, being located at Mahatun Plaza which is just next to Phloen Chit BTS.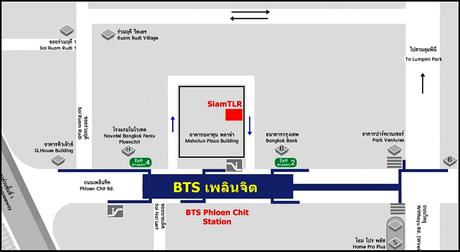 Take Exit 2 or 4 from Ploen Chit BTS. You can see Mahatun Plaza from the BTS itself. You do not need to walk into the building; Siam TLR is located at the side of the building where 7-Eleven is.
Photo source: Siam TLR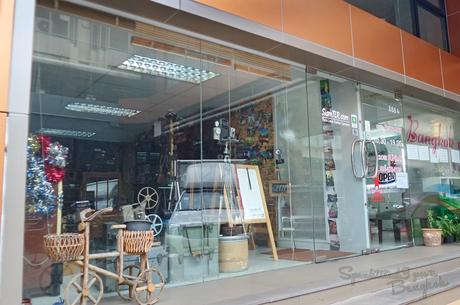 I can remember the sense of anticipation as I approached the shop…which vintage hottie will I be bringing back with me? :)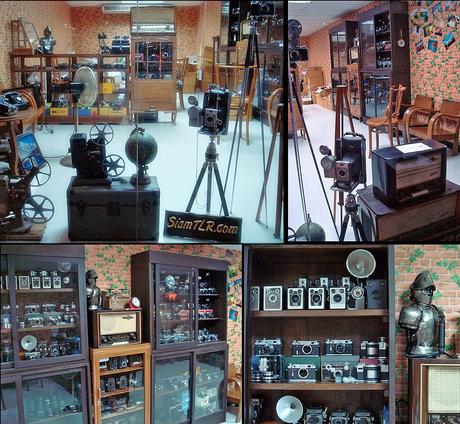 The spacious shop is basically an enthusiast's workroom –  rows and rows of lovingly-restored vintage cameras sit atop shelves, looking pristine and almost mint. You can feel the love and pride of the the owner, who started out Siam TLR 10 years ago as a hobby and online resource for Thais who were interested in old cameras. Khun Surasak restores all the cameras himself at the workroom, and if you are looking for an Olympus, Polaroid, Lomo or Kodak vintage camera, you are at the right place.
Photo source: Siam TLR (I was so excited, I forgot to take photos :p)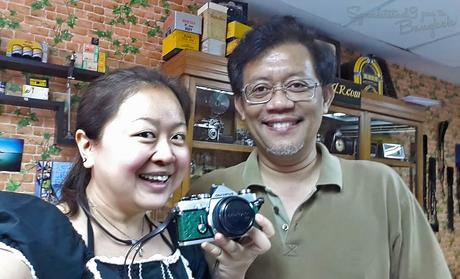 Me with the owner Khun Surasak – he is so superbly nice and patient! I think he was rather amused with my excitement as I feasted my eyes on my rare green ostrich leatherette Olympus OM1-N (1972 model – which happens to be older than me!). Khun Surasak told me "10 years in business, and this is the first time I see this green one!"
The bimbo in me asked Khun Surasak many, many questions about how to use a film camera, and he answered every single one of them with ease. He speaks a smattering of English, which really helped since my Thai was limited to ordering food and asking for prices or different sizes lol. It feels very different when a shop owner loves his cameras versus one who is only interested in closing a deal.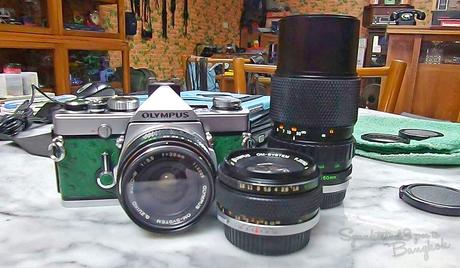 You know I am into a serious relationship when I not only get the camera, but a family of lenses. All the equipment were in amazingly good condition, and Khun Surasak threw in the lens filters – how absolutely kind! I am so gonna take good care of this special camera, and everytime I click on the shutter button, I will remember the friendly and kind man who sold me this treasure. I will be back for more, Siam TLR! :)
Siam TLR
Address: Mahatun Plaza Building Ground Floor, Phloen Chit Road
BTS: Phloen Chit
Tel: +66 (0)8 1431 0351
Opening Hours: 11:00AM till 6:30PM daily
Facebook Page: www.facebook.com/SiamTLR.Shop