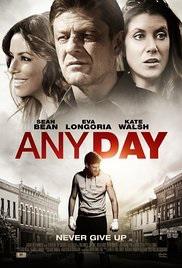 Director: Rustam Branaman
Writer: Rustam Branaman (Screenplay)
Starring: Sean Bean, Eva Longoria, Kate Walsh, Tom Arnold, Nolan Gross, Paul Ben-Victor, Aedin Mincks, Peter Mackenzie
Plot: An ex-fighter finds redemption from his troubled past.
There may be spoilers the rest of the review
Verdict: Redemption Story 101
Story: Fighting Demons starts as we see fighter Vian (Bean) lose control at a party leading to him ending up in jail. 12 years later he is released pushed out of his gym but accepted by his sister Bethley (Walsh) Vian looks for a fresh start. Vian is trying to get back into the swing of things but doesn't get chance when it comes to his criminal record as we see him try his best to pick up woman with Jolene (Longoria) being the first attempt.
When Roland (Arnold) finally gives Vian a job working is his restaurant while Vian starts into a relationship with Jolene all while trying to be a good role model for his nephew Jimmy (Gross) who is getting bullied at school.
When everything seems to be going well for Vian it all gets taken away in seemingly one day as he quests for redemption gets tested.
Fighting Demons is a drama thriller showing one man trying to make up for the crime he committed, the film shows the ups and downs the character has to go through. This does end up feeling very much like an easy pull of a film and I really would have liked to understand more of the action Vian is making to cause him to kill the man. This is easy to watch and will shock you with certain twists of the story.
Actor Review
Sean Bean: Vian is the trained fighter who finds himself in trouble with the law, we follow him from his time after jail trying to put his life back together. He stays with his sister and finds himself a job as well as starting a new romance, he also ends up being a role model for his nephew. Vian finds his past catching up with him as he tries his hardest to get away from his past. Sean is good in this leading role showing his dramatic side throughout.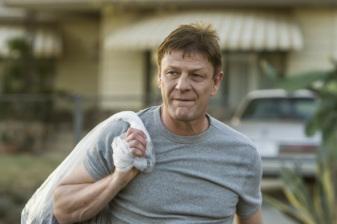 Eva Longoria: Jolene is the new love interest of Vian where the sparks fly between them, she doesn't know Vian's past but once her obsessed ex-boyfriend tells her the truth her mind soon changes. Eva is good in this supporting role but I do feel we needed slightly more screen time for her character.
Kate Walsh: Bethley is the sister of Vian's who gives him a place to stay, she is a single mother struggling to make ends meet. She doesn't get a chance to spend time away from busy life with William being the most important part of it. Kate is good in this role dealing with all the extra emotional side to her story.
Tom Arnold: Roland is the man who gives Vian a job, he understands the struggles and respects his honesty but when he shows interest in Bethley the twos friendship gets shattered. Tom is good in this supporting role stepping away from the comic role we are used to seeing him in.
Support Cast: Fighting Demons has a good supporting cast that all do a good job with where the film ends up going.
Director Review: Rustam Branaman – Rustam does a good job directing which follows the drama side to give you all the emotions required.
Romance: Fighting Demons shows the romance between Vian and Jolene without being too much of an important part of the story.
Thriller: Fighting Demons keeps us wondering where the story will go next with a few lose ends at the end.
Settings: Fighting Demons shows us in a small town as we see the people struggling to make ends meet through the film.
Suggestion: Fighting Demons is one to try, it is a powerful film that will leave you slightly shocked by the end. (Try It)
Best Part: Drunken vision.
Worst Part: Slight too much over the top with final scene.
Believability: No
Chances of Tears: No
Chances of Sequel: No
Post Credits Scene: No
Oscar Chances: No
Runtime: 1 Hour 40 Minutes
Tagline: Never give up
Overall: Very powerful redemption story that tries to tug at the heart strings.
Rating