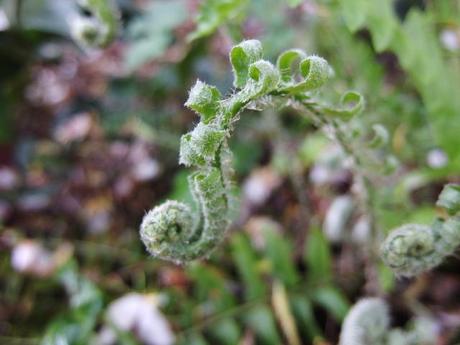 A form of Polystichum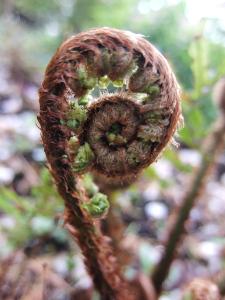 Dryopteris filix-mas
I have become increasingly fascinated by ferns and more and more seem to be finding their way into my garden.  I have many evergreen and wintergreen varieties but also many deciduous varieties and it is the emerging fronds at this time of year which I find quite magical.
The emerging fronds are called croziers or fiddleheads and I understand that in the States some varieties are eaten at this time of year.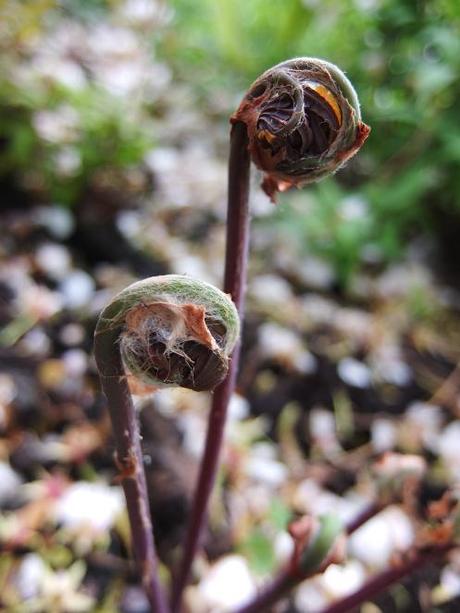 Osmunda regalis (Royal Fern)
However, when taking photographs of the croziers today I noticed that one of my ferns, Polystichum, has backwards or maybe upside down croziers.  If you look at the top photo you will see that the curl is completely the opposite way round to the others.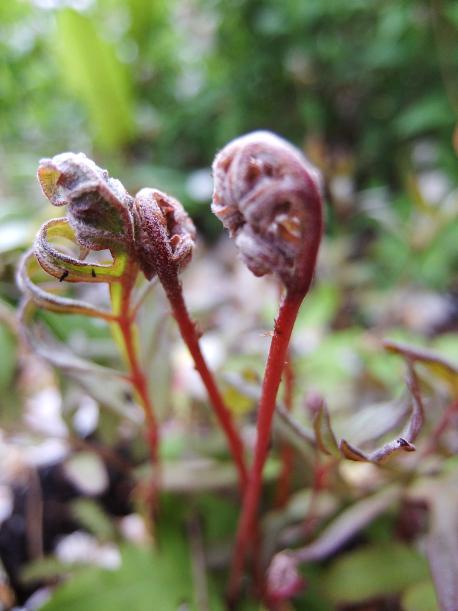 Onoclea sensibilis copper form
Noticing this peculiarity lead me to search out all the ferns with emerging fronds to see if there were any others and there aren't in my small collection.
Does anyone know if there are many varieties which unfurl backwards?  I can't find anything in my reference book.