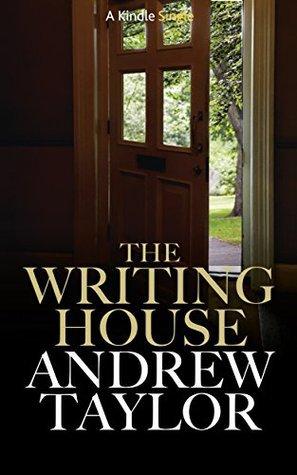 THE WRITING HOUSE BY ANDREW TAYLOR
LYDMOUTH LIMITED (KINDLE SINGLE), 2016
63 PAGES
WHAT'S IT'S ABOUT
'What I remember most is the touch on my face, and the way it was done: almost, despite everything, with a kind of love.'
A week-long writing course led by professional authors. Glorious midsummer weather and a beautiful, inspiring house deep in the country. What could be better for a group of unpublished writers determined to hone their skills and learn the secrets of their trade?
But trade secrets come at a price. Sooner or later someone has to pay.
OPENING
What I remember most is the feel of it on my skin. The other things matter, of course, but they are easier to cope with. But not the touch on my face, and the way it was done: almost, despite everything, with a kind of love.
WHAT I THOUGHT
This is my first time reading the author. I have his Roth trilogy on my Kindle and I've wanted to read this for a long time.
The Writing House is a great creepy, unsettling atmospheric little story. I thought it was great. I loved the setting, a creepy old house where a bunch of writers congregate for a week of writerly freedom. Who wouldn't want to be there? I totally imagined myself as one of the students. Not a lot happens in the story. By that I mean, every page isn't packed with tension and suspense, the unsettling eeriness and sense something is a bit off builds slowly. The pacing was perfect. I really liked the characters. I was hooked from the opening until the final page. The Writing House is a truly excellent little story. Now I really must read the Roth trilogy.