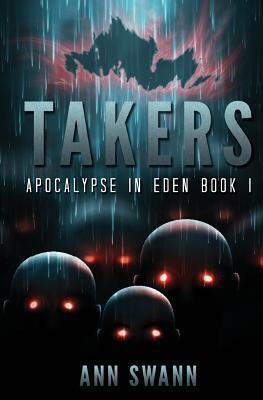 I was given a copy by the publisher via NetGalley in exchange for an honest review.
WHAT'S IT'S ABOUT
When the cosmic fabric separating the dimensions rips open and spits the inhabitants of Purgatory into his hometown, Jack just happens to be in his school's basement. That's the only thing that saves him.
The initial rip is so forceful it kills everyone and everything that isn't indoors or underground. The tag line for this book might be I pray the Lord my soul to take, because the creatures from Purgatory only want one thing: new, unsullied, souls.
Eventually, Jack stumbles across a few other survivors. One is a deaf pit bull named Snake. Together they make their way to a safe house in New Mexico where they are forced to make their final stand.
Not everyone will survive.
OPENING
Dee Powell attached crinkly strands of blue and yellow crepe paper to the baseball goal in the Eden, Texas middle school gymnasium. She and three of her friends from the Art Department were decorating for the upcoming ninth grade graduation dance.
WHAT I THOUGHT
Takers is an impressive book. I really liked the fact the book isn't set on some distant galaxy where the Takers live but is set on earth which makes it much more approachable. Novels sets in far off galaxies tend to leave me cold. I need human connections to enjoy a book. I really liked the way the author uses the song Carry on My Wayward Son lyrics from the show Supernatural to drive young Jack. This was a nice touch. I am a huge fan of horror fiction and post-apocalyptic fiction so this book was right up my street. The book fairly rattled along. Takers is just the kind of dark fiction I enjoy and there was enough blood and gore to keep me happy. Even though the character is a kid I wouldn't class this as YA fiction. It's definitely one that will appeal to adults. Jack's deaf dog Snake was my favourite character. Takers get the apocalypse in Eden series off to a great start. I look forward to seeing what happens next.
RATING