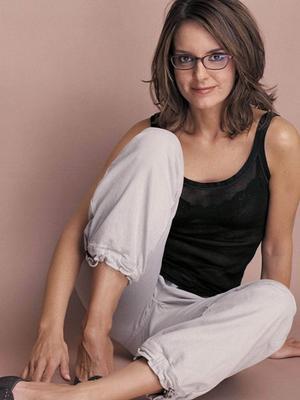 Funnywoman Tina Fey grew up believing she was a "genius" – until she realised strangers were only fussing over her because of the scar on her face.
The 30 Rock actress/writer is famously coy about discussing the blemish on her left cheek, but in 2008 her husband Jeff Richmond revealed the injury is the result of a knife attack when she was five years old.
Fey fears she will be "exploiting and glorifying" the incident if she discusses it – but now she's opened up about the effect the scar had on her as she grew up.
She tells The Sunday Times Magazine, "It wasn't until years later that I realised people weren't making a fuss over me because I was some incredible beauty or genius; they were making a fuss over me to compensate for my being slashed. I accepted all the attention at face value and proceeded through life as if I really were extraordinary."