Gin Cuil Bells and festive food at Cul Cuil
The festive season is in full swing now and we joined the very wonderful Glasgowist for some drinks and nibbles to celebrate that it was not only Friday but nearly Christmas 🎄
Cul Cuil is on West Nile Street and is a totally different experience from the previous bar. Inside is cosy with wooden booths, steampunk lighting and then you need to venture "oot the back". A covered glasshouse as well as a heated garden area adorned with twinkly lights.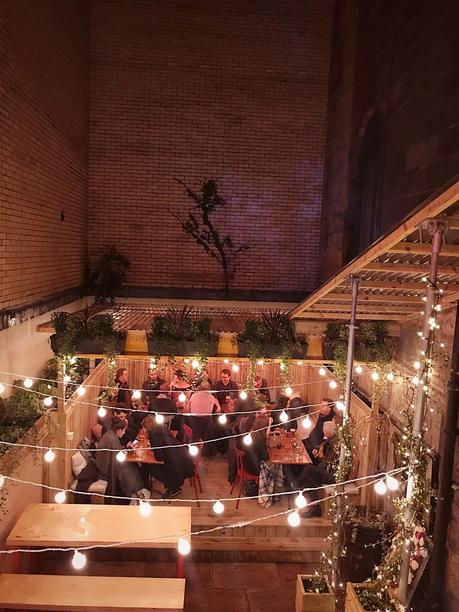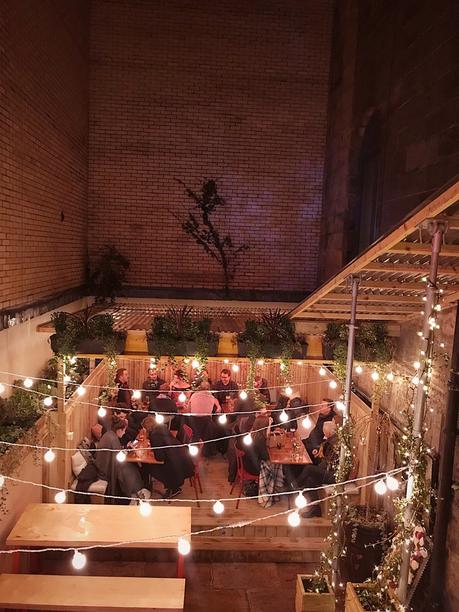 Onto the grub!
Menu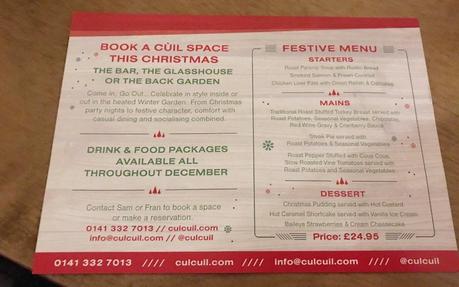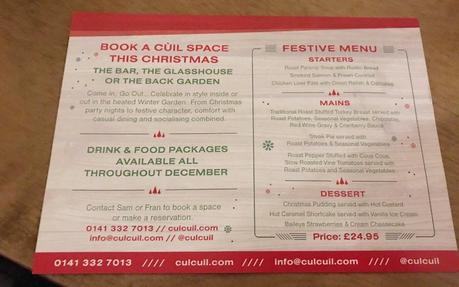 The Festive Menu features the traditional with stuffed Roast Turkey Breast served with Roast Potatoes, Seasonal Veg, Chipolatas, Red Wine Gravy & Cranberry Sauce. Those roasties were 😍.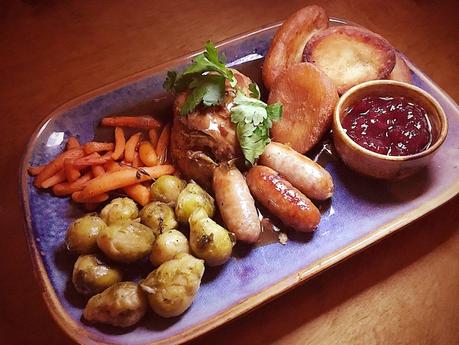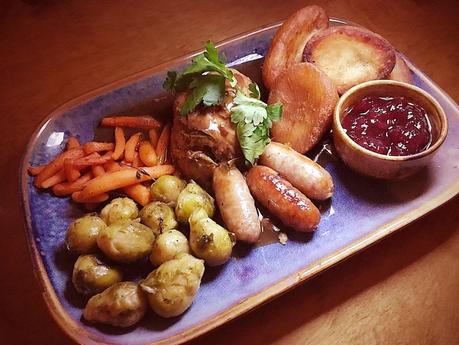 If turkey isn't your thing there's also Steak Pie is served with Roast Potatoes, Seasonal Vegetables. For the vegetarians, theres Stuffed Roast Pepper with Cous Cous served with Slow Roast Vine Tomatoes, Roast Potatoes & Seasonal Vegetables.
If you can't quite face a full meal there are treats available such as mulled wine and my fave, iced gingerbread with hot chocolate ❤️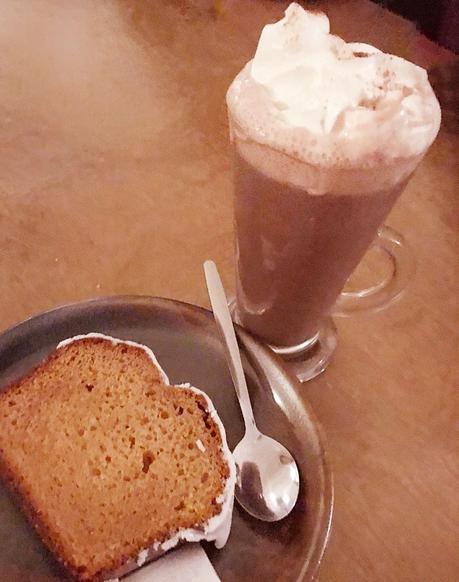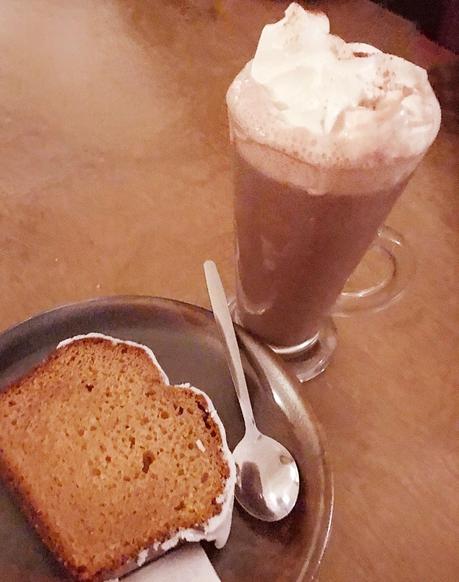 You'll be needing a lie down after all of that!
Where
Cul Cuil
84-86 W Nile St,
Glasgow
G1 2QH