I didn't have much time to do this yesterday, I'm kinda busy eh but I wanted to make some time…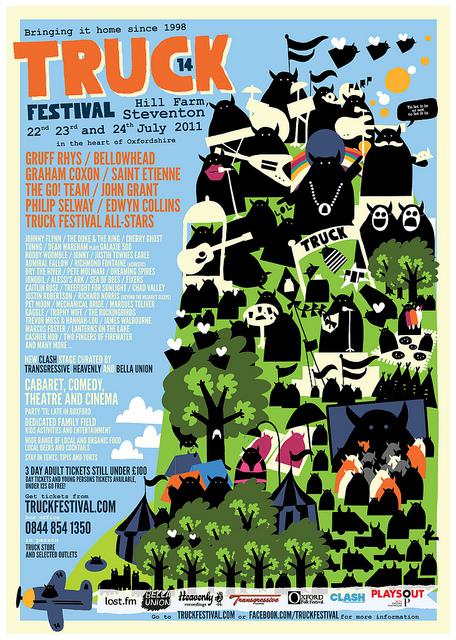 Like I said yesterday, the line up's looking amazing. Artists I've had on my ipod for a few years and thought maybe our paths would never meet like Lanterns on the lake and Alessi's Ark, and others who I've featured in glowing form since the site's inception- mechanical bride and dry the river as well as heavyweights like Bellowhead, Pete Molinari and Johnny Flynn and plain old legends in Dean Wareham of Galaxie 500 and Graham Coxon of Blur.
So yeah, King of Camden Graham Coxon will be floating down milk carton style with his artillery of criminally underappreciated musical bombs in yet another showing of just how big Truck is getting.
Graham Coxon- You and I
Truck 14 Playlist coming soon…