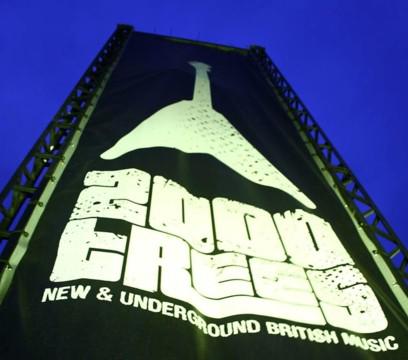 2000 Trees 12-14 July 2012
As far as solidifying one's reputation as one of the best non-shit festivals adding Dry the River, Future of the Left, Lower Than Atlantis, Lanterns on the Lake, 2:54, Jim Lockey & the Solemn Sun, Maybeshewill and Alessi's Ark to a line up that already includes Pulled Apart By Horses, Dog Is Dead, Gallows, Jonny Foreigner, Rolo Tomassi and the cream of british emerging talent, 2000 Trees as ever don't go far wrong.
While a lot of the names don't seem like they would ever be playing on the same bill anywhere else, it always works up at Upcote farm. Folk, Rock, indie, Post-Rock, every single band at this festival is worth seeing and unlike commercial 5-mile festivals that might actually be possible, well almost. For £66 2000 trees is the golden ticket of the summer.
Alessi's Ark
Lower Than Atlantis
2:54