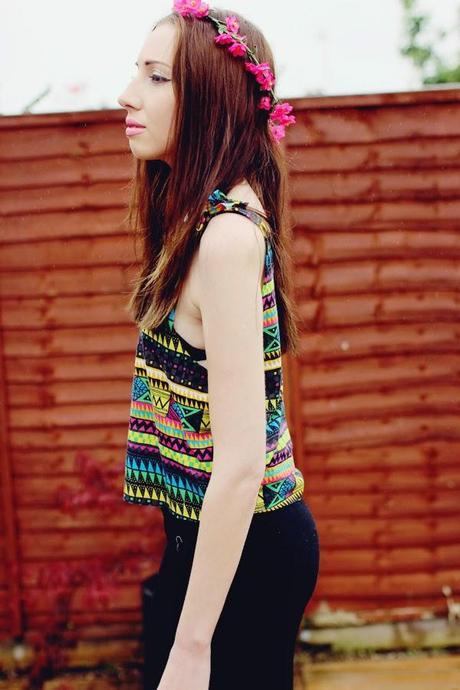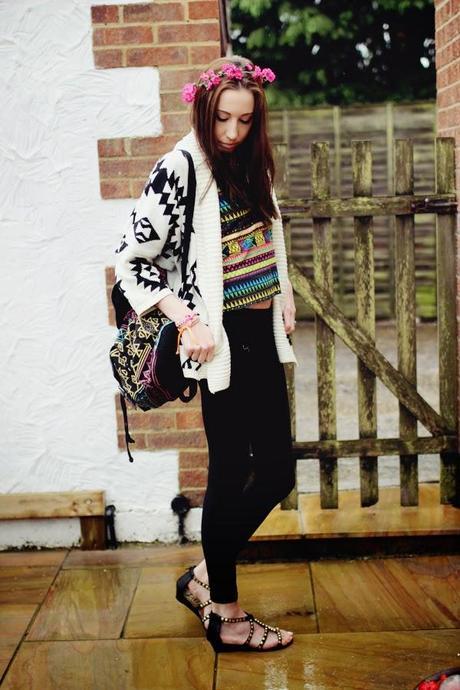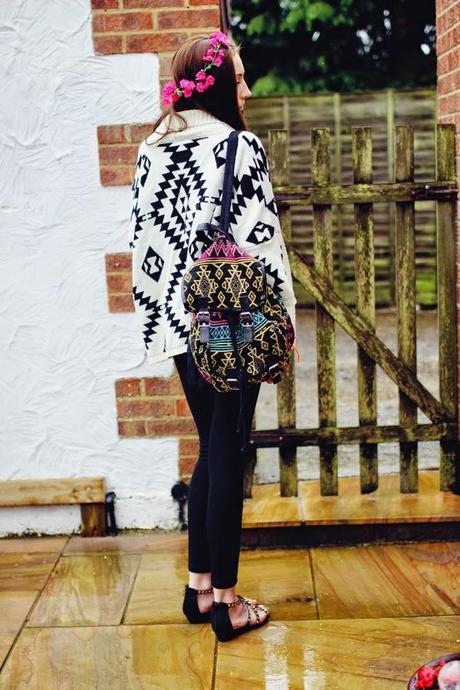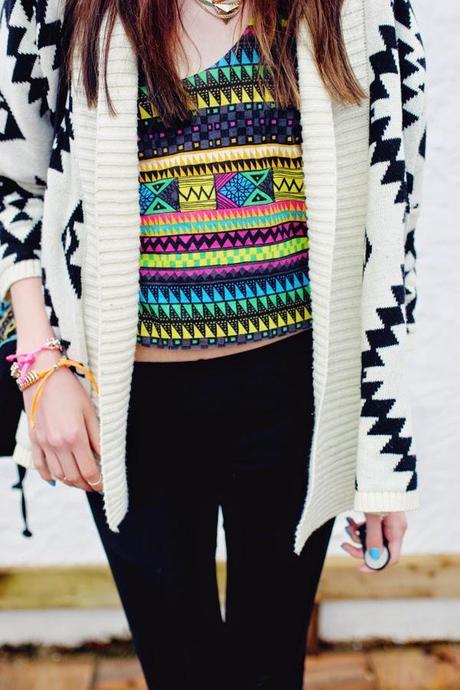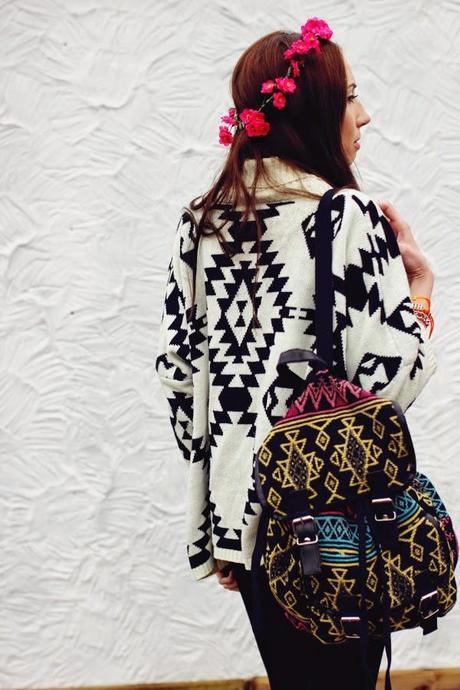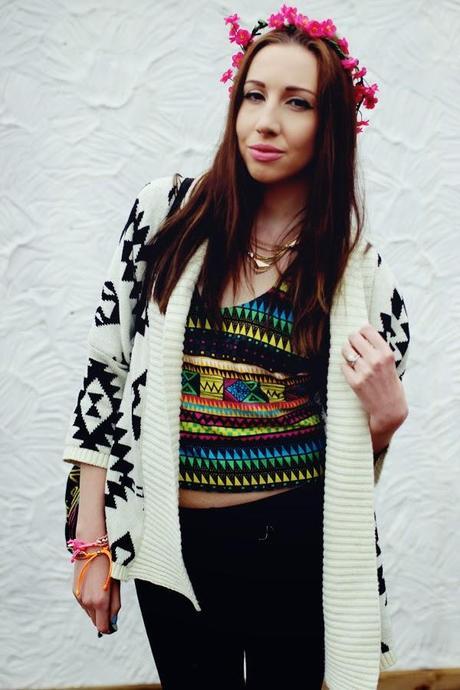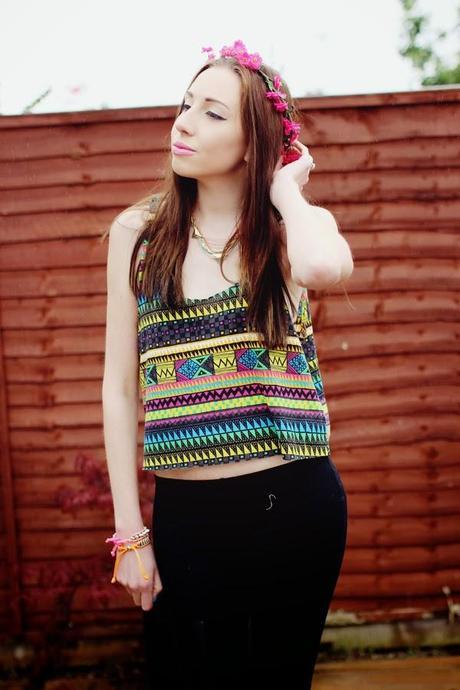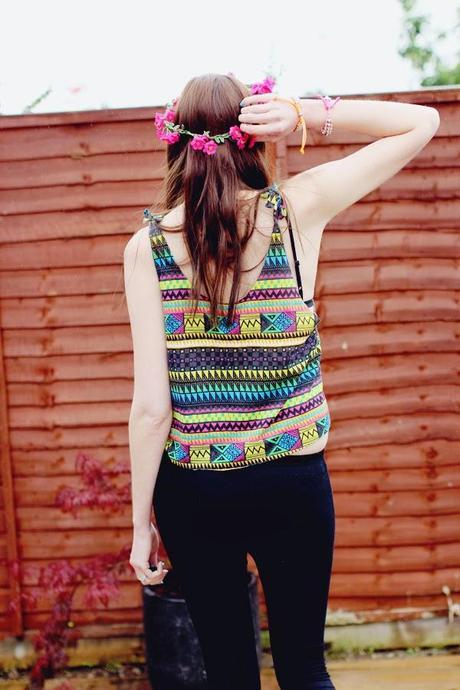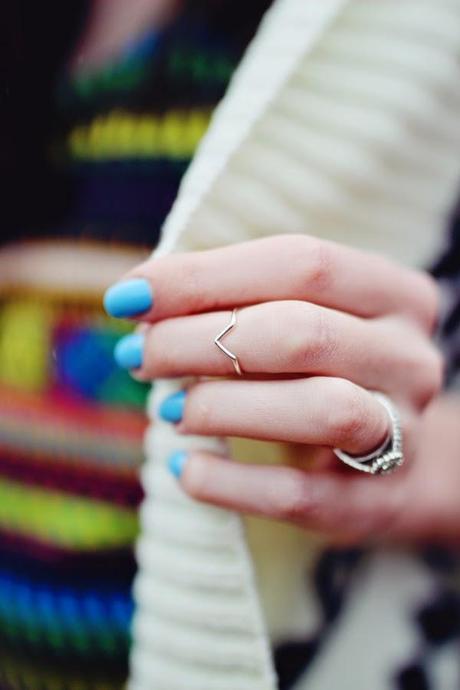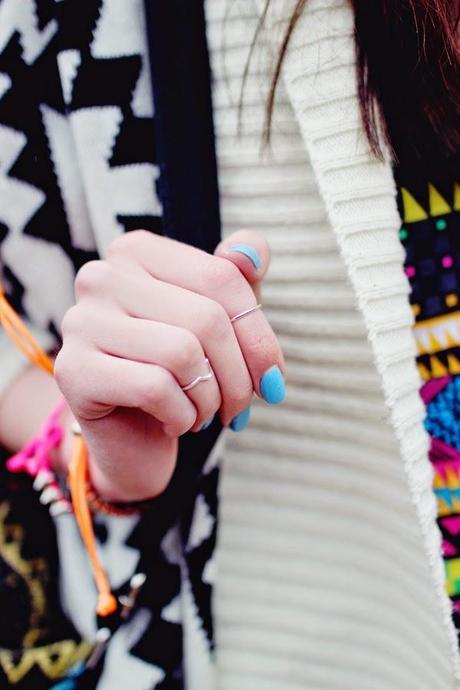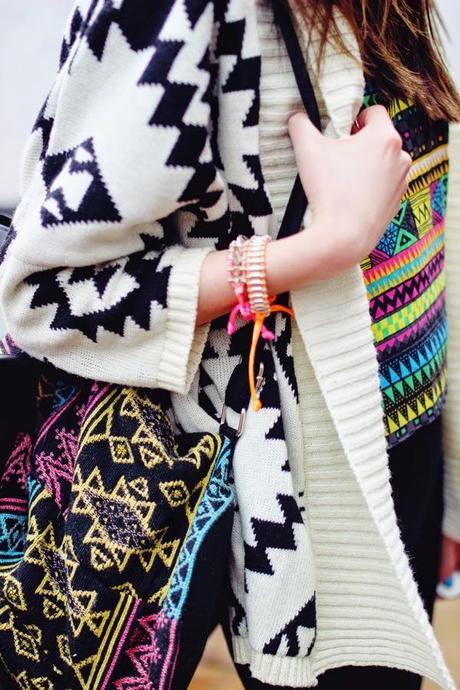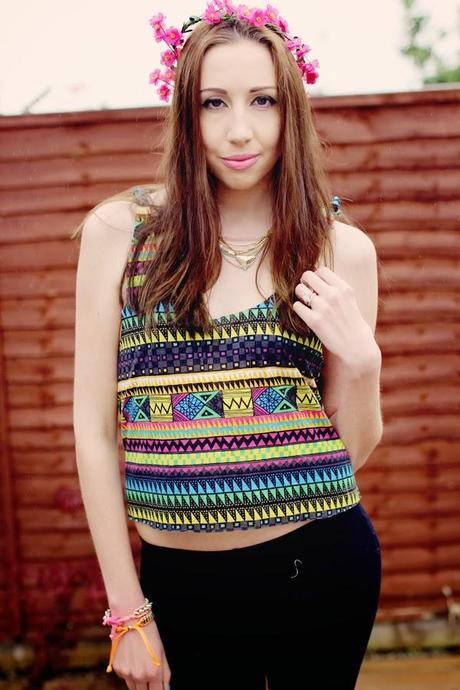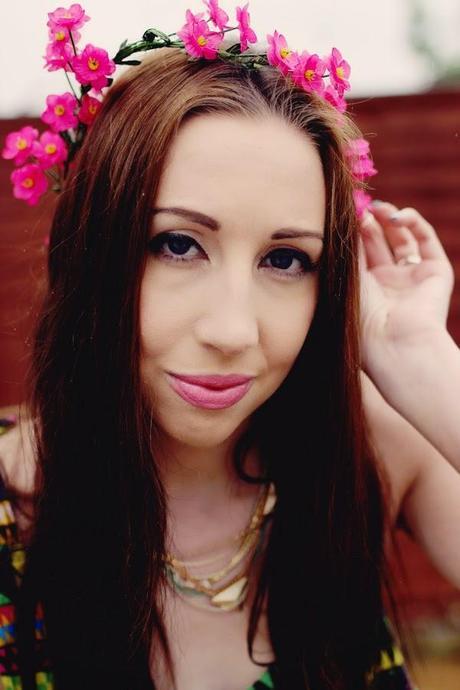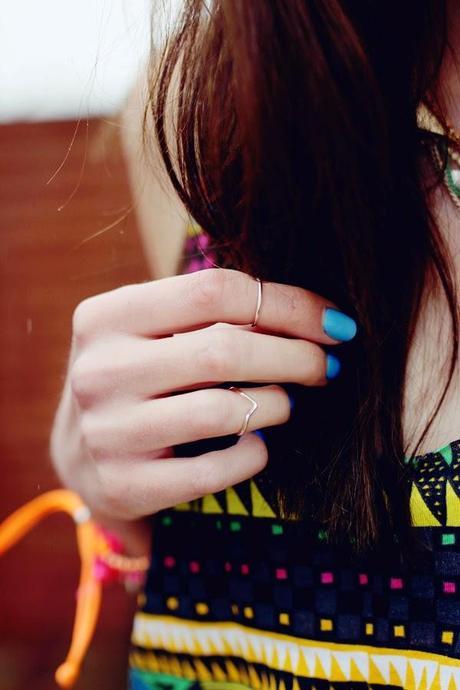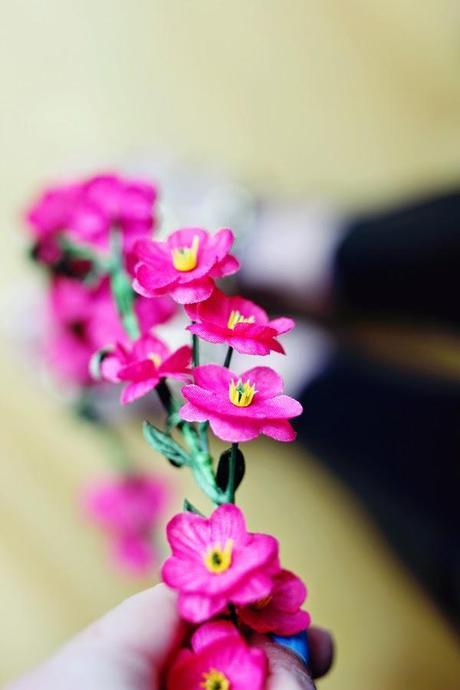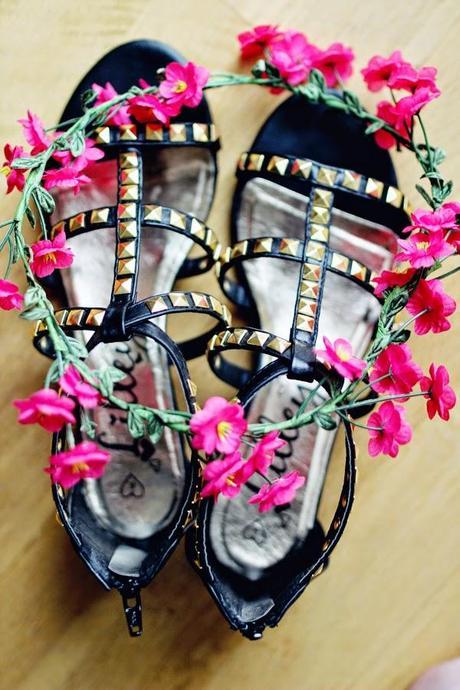 Top-Chicnova*//Leggings-Chicnova*//Sandals-Shoe Zone*//Bracelets-(old)//Midi Rings-H&M//Cardigan-Romwe//Floral Crown-Primark//Bag-Primark
There's something about this time of year that makes me want to get out all my Aztec & bold patterns, the trendy dainty crop tops, grungy high waisted shorts and of course my selection of gladiator sandals!
Festival season is coming up and while I'm not attending any festivals this year, I really love the festival look; it's all about bold colours and Aztec patterns, fringing, kimonos and fedora hats.
Today I decided to rock a festival look (even though the weathers been totally rubbish!) I wore a stunning but simple Aztec cropped vest top which ties at the tops of my shoulders and a pair of leggings with PU panels along the front, both from Chicnova which give the edgy look to the outfit (it was quite hard to photograph) on my feet I wore a pair of studded sandals from shoe zone, they are super comfortable and look amazing with everything! I love the gold, I think it really adds to the outfit. I accessorised with some bracelets I bought from a market last summer, along with a stunning Orelianecklace (see my Orelia Jewellery feature here) and a cute floral crown from Primark which is a festival must!!
On my nails I'm wearing a MUA nail polish in 'Bold Blue' I love bright nail polish for Spring/Summer <3