Ferran Adria Cocktail Bar Barcelona
Not content with having the best restaurant on the planet, Ferran Adria has opened a cocktail bar in Barcelona with his brother called 41 Degrees and this Ferran Adria Cocktail Bar Barcelona will feature some of their characteristic dishes in a much more casual atmosphere with casual prices to boot!
Ferran's restaurant El Bulli was famously in-demand, with a limited opening schedule that made the waiting list for reservations extremely long. Combined with its high dining prices, which ranged around €250 per person, this meant that few people ever got to enjoy its wonderful cuisine.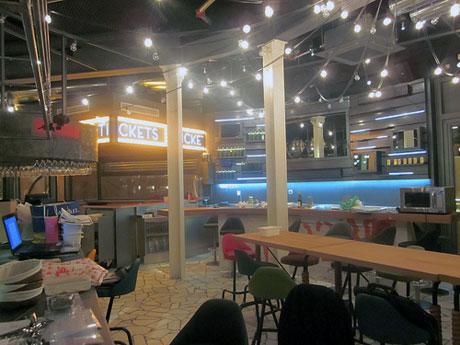 The Idea Behind The Ferran Adria Cocktail Bar Barcelona
The idea behind 41 Degrees is to make El Bulli's wonderfully crazy food accessible to more people. It carries some of the restaurant's signature dishes, such as Peking duck crepe, Parmesan ice cream and olive spheres all at prices that locals and tourists can afford.
41 Degrees plans on offering an unusual yet innovative menu of cocktails, which is still quite rare in Barcelona as people tend to drink beer and wine more than anything else. The usual snacks will be served, too.
Ferran Adria Cocktail Bar Barcelona – Why 41 Degrees?
The Ferran Adria Cocktail Bar Barcelona restaurant gets its name partly from the alcohol content of many spirits (around 40º) and partly from the GPS coordinates of Barcelona that start with 41º .
41 Degrees is one of two restaurants planned for the Avenida Paral·lel area of Barcelona. At the same location, Tickets, which is a more formal restaurant that boasts 5 tapas bars will serve snacks in various formats with a Mediterranean flavour along with grilled cuisine and desserts. The Ferran Adria Cocktail Bar Barcelona as well as Tickets can be found at Avinguda del Paral·lel, 164, near Poble Sec.
Where: Avinguda Paral·lel 164
08015 Barcelona
Website: Ferran Adria Cocktail Bar Barcelona