Today is Opening Day at Fenway Park for our hometown team, the Boston Red Sox.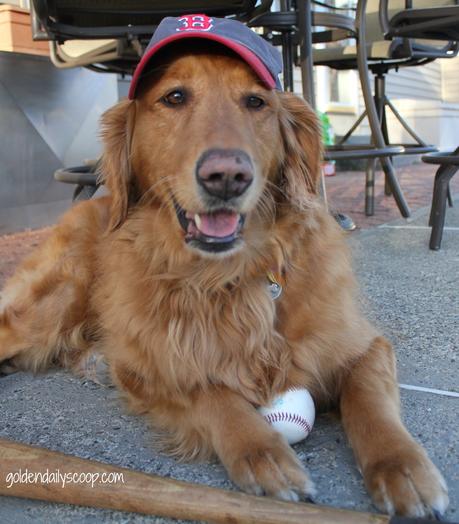 Since dogs aren't allowed at Fenway we decided to bring Fenway to us...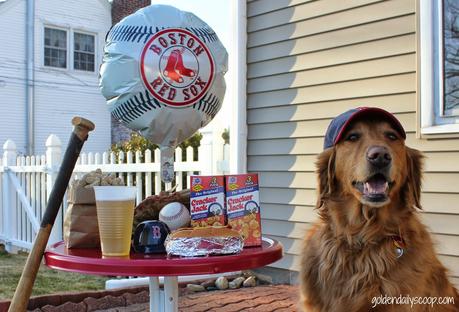 The food that is...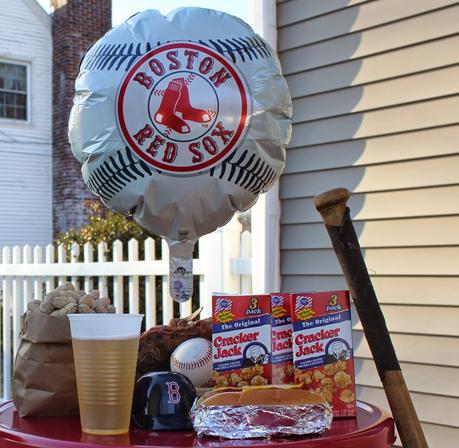 First, we are going to start the game off with some roasted peanuts. Mom said we can't throw the shells on the floor. No fun.
Next will we quench our thirst with some ice cold beer accompanied by a Fenway frank.
Finally, for the seventh inning stretch we will finish it off with some good ol' Cracker Jacks.
Or you can just dive right into the Fenway frank and forget about the rest...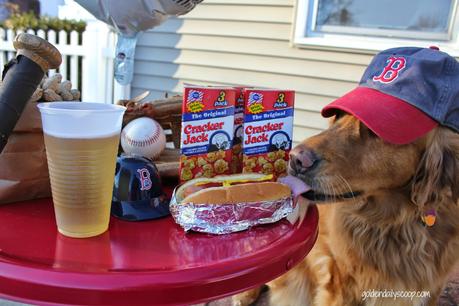 What is your favorite ballpark food?
Today we are joining the Monday Mischief Blog Hop, hosted by Alfie's Blog, My Brown Newfies & Snoopy's Dog Blog.