"Feminist" Paris Hilton Thinks Women Only Accuse Trump Of Assault For Money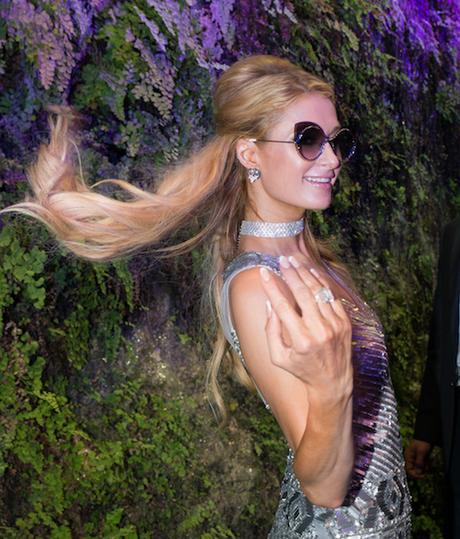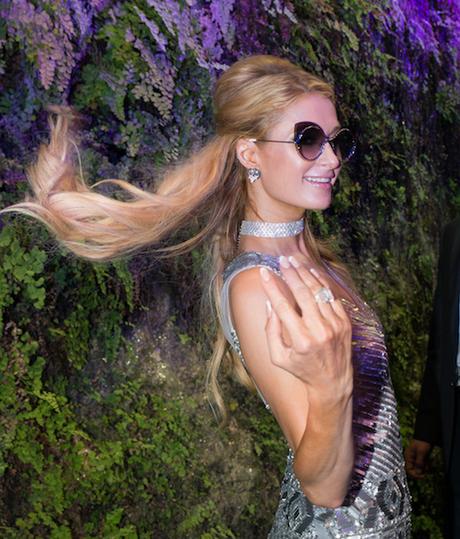 For some reason, the editorial board at Marie Claire still thinks it's 2007, and it is somehow imperative to interview Paris Hilton for her "career," which, last time I checked, these days simply involves pressing play on a Spotify playlist and leading the Conga line at a foam party in Ibiza.
Because you go straight to hell if you interview a lady celeb and don't ask her about feminism and virginity, and we all know Paris's stance on the latter, the interviewer asked her about the former. Her response was very Paris:
"I just feel it's about women's empowerment and girl power, and I'm very into that."
She added a "that's hot," texted Nicole Richie on her Sidekick to meet her later for an afternoon of lunch at the Ivy and shopping at Kitson, and the interview was over. Oh, wait. Now I'm stuck in 2007. It's only natural that Paris would base her feminism around Ginger Spice rather than Gloria Steinem, which makes the rest of the bonkers interview suddenly make sense.
Since anyone can be White House Communications Director these days, Paris must be teeing up for the gig, because why else would she kiss ass this hard? The warm days in Ibiza are waning, after all! HuffPo says the reporter asked her about her family friend, President Jabba The Trump Donald Trump. As we all know by now Donny has been on Howard Stern's radio show and basically blabbed to the point where any normal politician not named Teflon Don would have faced political ruin. He told Howard he had found 12-year-old Paris very attractive. Of course, he also has said his pick-up measure on women was to "grab 'em by the pussy," and has been accused of sexual assault by over 15 women. Paris was having none of it:
"[Trump is] not like that at all, he's always been so respectful."
Yes! Grabbing them by the pussy is way more respectful! I see what you mean, Paris! As someone who got fame the old-fashioned way, a sex tape, she's not here for these hussies trying to make a quick buck off what she sees as false allegations against her dear friend:
"I think that they are just trying to get attention and fame. I feel like, a lot of people, when something happens all these opportunists will come out. They want to get money or get paid to not say anything or get a settlement when nothing really happened."
You hear that, world? If you want to be the apple of Paris's eye, you better be prepared to put out on a VHS-quality camera. She's not here for your belly-aching assault charges! You're just trying to sidestep the foundation steps she laid for fame! Plus, she knows you really just find Cheeto charming:
"So I don't believe any of that. And I'm sure they were trying to be with him too. Because a lot of women, I've seen, like him because he's wealthy and he's charming and good-looking so I feel like a lot of these girls just made the story up. I didn't really pay attention to it. I heard a couple things about it. I don't believe it."
Barf, barf, barf! For someone who is all about "girl power," she doesn't exactly ooze sisterhood. Of course, she howled like a screech owl when Brandon Davis called Lindsay Lohan "fire crotch" and has never been one to support her lady friends once it appears they're about to rise above the life of club appearances and build a reputable career. Just kidding, she stopped supporting Kim Kardashian because Kimmy's sex tape landed her higher club appearance fees. No word yet on what Paris thinks of her presidential pal's thoughts on the white supremacy rally last weekend, but I'm sure it's something along the lines of, "I mean, white's just so hot, and such a peaceful color. Like, it's so not about violence. I don't believe it."
Pic: Wenn.com
Source: "Feminist" Paris Hilton Thinks Women Only Accuse Trump Of Assault For Money
2 total views, 2 views today