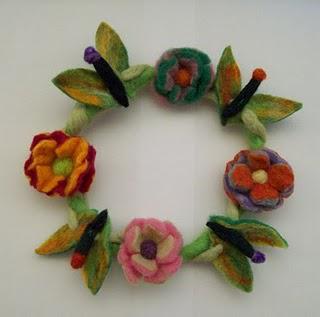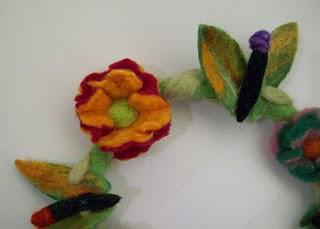 BUY IT NOW - ARTFIRE LINK 
This elegant, lightweight, nature inspired wreath is made from wool, using the wet felting technique and a bit of needle felting. Many different assorted colors, rich texture, ideal for indoor decorating, either mounted on a wall on just a hook or nail, placed on a coffee table or shelf, or even used as a candle wreath. It adds warmth and color to your home with its beautiful flowers, buds and rich "greenery". Also a perfect gift for your loved ones!
Dimensions: Inner circle: approximately 13cm in diameter, Overall diameter: 19-20cm
This wreath is MADE TO ORDER ONLY! Please allow at least 7 days before shipment depending on my workload.