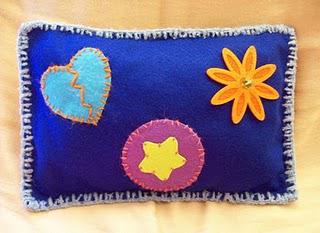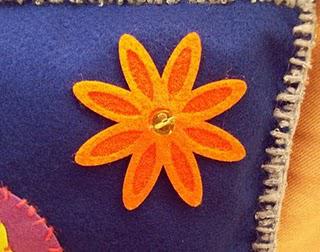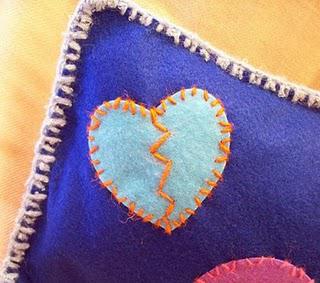 BUY IT NOW - ARTFIRE LINK Brighten a corner of your home with this cute colorful felt pillow. It is totally hand sewn, made from wool blend felt with hand-appliqued felt designs, stuffed with polyester non-allergenic fiberfill and edged with a hand sewn double blanket stitch. A unique gift for yourself or your loved ones! Suitable for both young (preferably 5+ years old) and… older children! ;)
Dimensions: approximately 26cm X 19cm
This cute pillow is MADE TO ORDER ONLY! Please allow at least 7 days before shipment depending on my workload.