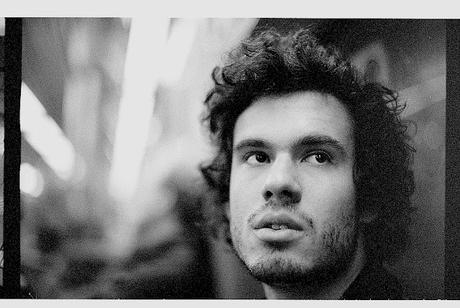 Fellipe Barbosa Moves Out of Casa Grande
By Alex Simon
Brazilian cinema has traditionally been a mix of fantasies about the bourgeois class (Dona Flor and her Two Husbands) or dark tales of life in its slums, the flavelas (Pixote). Fellipe Barbosa delivers a debut feature that takes a serio-comic look at the changing face of the upper class in his country, with Casa Grande, winner of the Rio De Janiero International Film Festival's Best Film prize, which opens November 15 at Cinema Village in New York and debuts online simultaneously via Fandor.
Casa Grande tells the story of a posh Rio family whose carefully-manicured façade is slowly crumbling as father Hugo (Marcello Novaes) runs out of money after a series of bad investments go south. Meanwhile, his teenage son Jean (Thales Cavalanti) attends a fancy prep school and is thinking about college, until finding love with a girl from the wrong side of the tracks, who makes Jean realize how empty his life has been, based entirely on money, status and social standing.
Fellipe Barbosa spoke with The Interview recently via phone from New York. Here is what was said: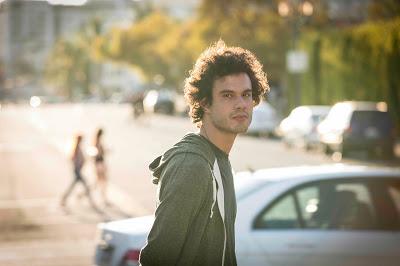 I know there are strong autobiographical elements in the story. How much is based on reality?
Well, the title is loosely inspired by Gilberto Freyre's book Casa-Grande e Senzala. It was written in the 1930s and argued that Brazil's society was structured based on plantation lifestyle, where the rich man lived in the big house and servants lived their own quarters. I admit that I hadn't read the book yet when I made the film (laughs), but I did afterward. The rest is loosely based on my own life, when my father went bankrupt. I wanted to show how the idea of the "big house" in Brazil has changed over the years.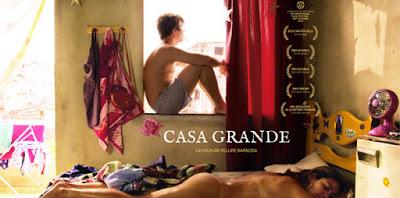 How has it changed?
Well, there are no slave quarters. There are maid's quarters and the maid has become more independent over the years. It's become more rare to see live-in maids in Brazil these days, because their rights have to be observed, unlike in years past.
And your family went through a similar crisis as the one in the film?
Yes, when I was away at Columbia University in New York, studying film, my family went bankrupt. This was during 2002-03. I think the film is something of a fantasy of mine about what it would have been like if I'd still been there, as a senior in high school. In spite of that, it's very (fictional) at the same time, so I could tell a coherent story. I co-wrote the script with Karen Sztajnberg keeping these things in mind. We had the goal to protect the autobiographical elements while still telling a contemporary, well-thought out story.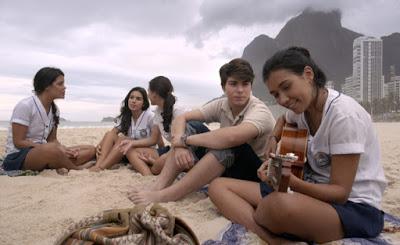 The movie I kept thinking of while watching it was The Garden of the Finzi-Continis.
Oh, totally! I haven't seen that in years, and didn't make that connection when we were making it, but you're correct.
What are some of the films that have influenced you? Your film had that same sense of stillness that Vittorio de Sicca's had, where you don't move your camera.
I think we are the sum of all the films we've watched in our lives. A lot of people have mentioned Jacques Tati in the opening shot we have. But some of the films that have influenced me were High and Low, by Kurosawa. Murmur of the Heart, by Louis Malle, which is maybe the most important film of my life. The way he used medium shot and the way he would pan, after a long static shot. He is my favorite director, Louis Malle. Also The 400 Blows, by Truffaut, is a big influence.
This is your first feature. You did a documentary prior to this and a few shorts. What were some of the biggest surprises you had shooting a feature?
The biggest surprise was the scene where our lead actor, Marcello Novaes, fell from the ladder in the backyard. We kept it in the film and used it, but he easily could have been killed if he'd landed wrong, which would have destroyed me personally and shut the film down. It was really scary, because he fell four and a half meters. It was the fourth day of shooting and he was the biggest star of the film. I was also surprised at how shooting inside the house was much more difficult than shooting outside. I lived in that house for two years as a teenager, so I knew it inside and out, or so I thought.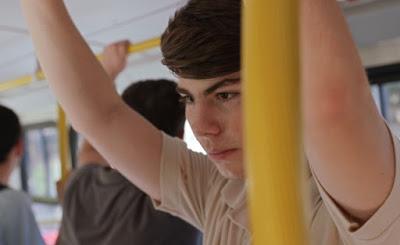 So that part of the film was autobiographical, as well: the location.
Yes, I lived there during my last two years of high school.
How was it working with real actors for the first time?
It's my favorite part of the job, really. I'm a feature guy, a fiction guy. I love mixing people up from different backgrounds, some who are real actors and some who are non-professionals. At the same time, I'm very attached to authenticity, so I wanted only boys from that school, St. Benedict's, to play boys from that school. I went to that school.
What's next for you?
I've got two films financed in Brazil. I'm shooting it in January. It's about a decadent rich family in the south of Brazil having a barbeque the day Lula is elected President in 2003. Then I have another film I'm probably shooting in May or June, in Africa, and it's about a dear friend of mine, who went to St. Benedict with me, who died mountain climbing in the south of Malawi. Then I have a project in development here in New York, as well.
Your first film sounds a lot like Hal Ashby's Shampoo.
Oh my God, you're totally right! Warren Beatty! I'll have to watch that again. So many movies to watch, man. So many movies. (laughs)