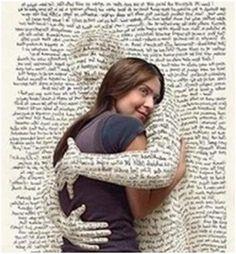 So I'm very excited just now. Like really. Like jumping up and down like a hyper-active child whose eaten WAAYYYYYY too many red skittles. Or is it the green ones?
I'm going to the library when I finish work tonight. I am so psyched that I'm going to the library. Check out the foaming at the mouth book geek that I am. If I wasn't supposed to be all grow-up and doing work stuff I'd run up and down the office screaming and waving my arms in wanton book bliss. I really want a t-shirt that reads I'm a library whore - do you want to be one too?
My library of choice is the famous Mitchel Library. It's not the nearest to me because it's a forty-five minute walk from my house (twenty from work) but it's the biggest and has the best books and is an awesome building to wander around inside and feel the book love.
I haven't visited the actual library for almost a year.
I love paperback and hardback books. I'm also one of those book lovers who reads e-books. I've got a Kindle and a Kobo. I bought my Kobo because I couldn't afford a Kindle. Then I bought my kindle about a year ago (must celebrate the occasion) and fell obsessively in love. Kindle is my device of choice for e-books.
I discovered I can borrow digital library books which I can read on my Kobo so stopped going to the actual library.
A few days ago I was walking home past the library and realised how much I miss my library trips. Going to the library can take me a least three hours, an hour and a half to get there and back and at least an hour to browse and decide what to borrow. I miss it so much.
So I'm really looking forward to going to the library tonight and borrowing some books. I will post tomorrow about what books I chose and the order I plan to read them in. I'm so excited I'm getting chills.
I also discovered that the next Big Library Read takes place between 23 rd June and 7 th July. The Big Library Read allows people all over the world to borrow the same digital library book, read it and share comments and feedback. I've taken part in the last few so plan to take part this time.
The book is Murder in Time by Julie McElwain and it sounds awesome. I have a particular fondness for books that do crazy shit with time.